Tours Now Open at Kentucky Cooperage
When Pat Daugherty was hired as our new Kentucky Cooperage Tour Guide in early 2020, the last thing he expected was a global pandemic to effectively end Kentucky Cooperage tours for a year. Thankfully, Pat is an optimist with an easy smile and friendly demeanor. He used the tour hiatus to spend the year managing the Visitor Center, assisting in the cooperage office, learning every aspect of the cooperage process, and launching the Visitor Center new e-commerce website.
Recently retired from the UPS after 34 years with the company, Pat joined the team at Kentucky Cooperage because he wanted to be around people. "Driving a UPS truck, you are alone most of the time, and in my retirement, I wanted to interact with people – hear stories about where they're from and where they've visited on the Bourbon Trail." Pat's daughter, Ann, was our previous tour guide and told her father about the position when she transitioned into another job at Kentucky Cooperage. "I didn't know all that goes into each barrel before starting this job," Pat said. "It's an amazing partnership between craftsmanship and technology. I still get excited as I'm telling tour visitors about each part of the process."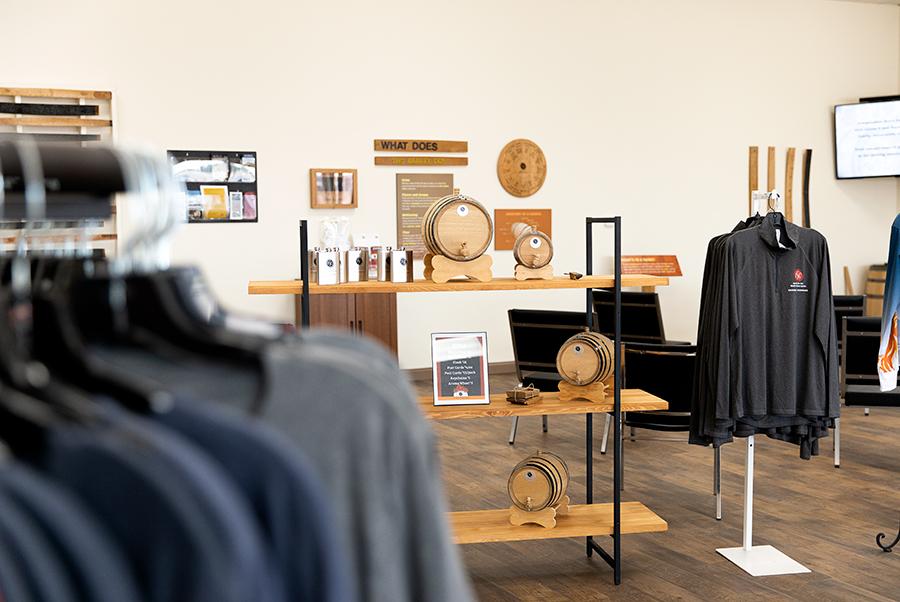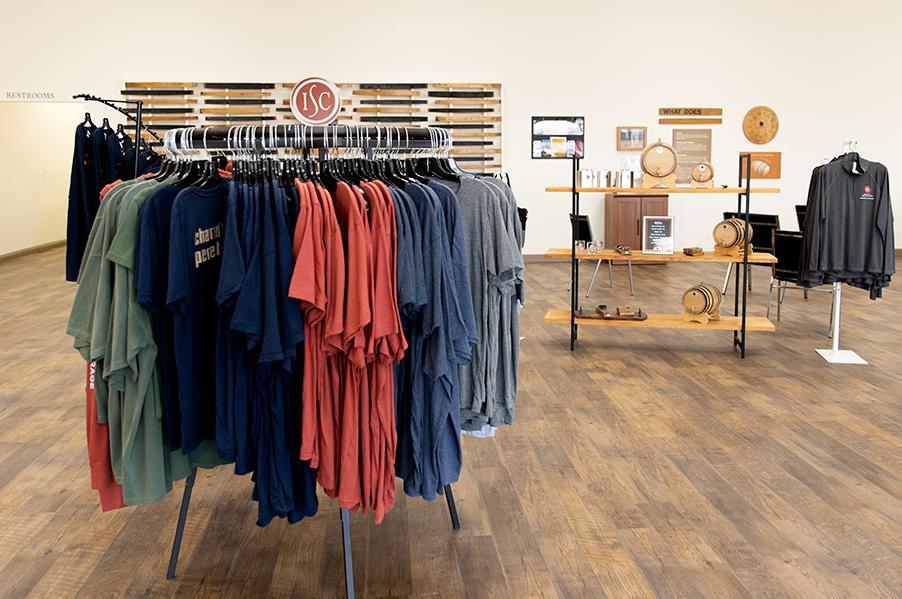 Now, Pat finally gets to engage with tour goers on a daily basis. Our Kentucky Cooperage Visitor Center and tours are officially back open. Offered Monday through Friday at 9am, 11:00am and 1pm, visitors can book the 45-minute tour at www.kentuckycooperagetours.com. Right now, we are only taking online bookings, so make sure to reserve a ticket in advance. Standard tickets are $18 each, and there is no charge for veterans or active military personnel. All times are EST.
You can find Pat at the Visitor Center on weekdays from 8:30am – 3pm (except when he's out giving a tour). His advice? Arrive 10-15 minutes ahead of your tour time to view the cooperage displays, ask questions, and shop the gifts – from keychains to small oak casks – to get you prepared for the tour.
If you can't make it to Lebanon, KY for a cooperage tour, Pat still has you covered. Shop a selection of cooperage related gifts and apparel on our new e-commerce website. He will fulfill your order and ship it out to you with a smile, and a hope that you'll come visit him sometime soon at the cooperage.