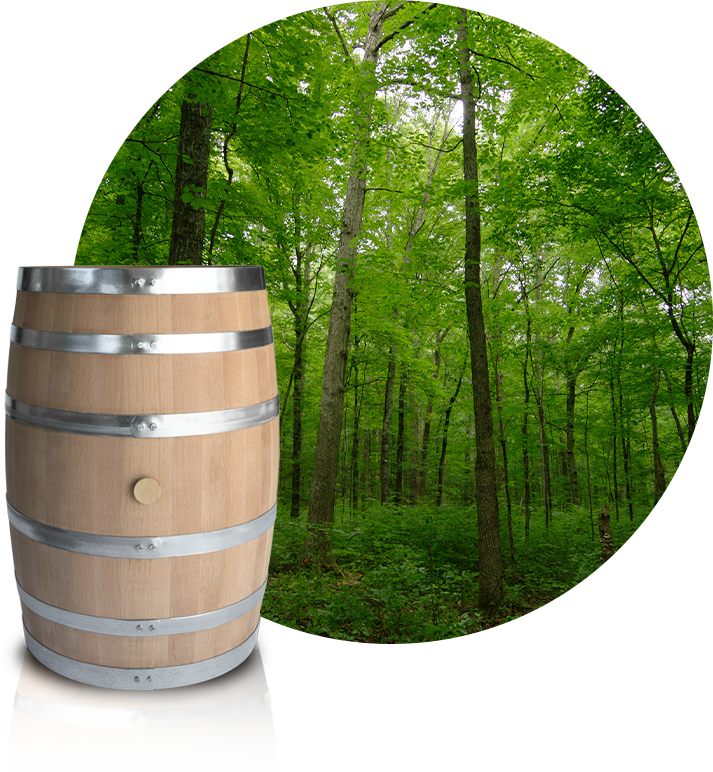 // AN EXPLORATION OF OAK SPECIES //
The Cooper's Reserve barrel allows you to build a unique barrel program by customizing the wood type and grain to achieve specific flavor goals. Available in American oak, Hybrid (American oak staves, French oak heads), French oak, or European oak.
Custom logo laser branding
Oak Species + Barrel Flavors
French oak
quercus petraea
French oak is well known for its fine grain and higher levels of oak tannin. These barrels lend a spice note to the delicate oak flavors that are typically complimented with hints of toasted almonds and mocha.
American oak contains higher levels of tyloses and cis-lactone. Cis-lactone is an important flavor contributor to the spirit. Vanilla, caramel, and maple syrup are a few of the typical flavors created during aging.
European oak
quercus robur
European oak contains less tannins and more vanillin compared to French oak. Regarding chemical composition, European oak is similar to French oak in ellagitannin and whiskey lactone levels.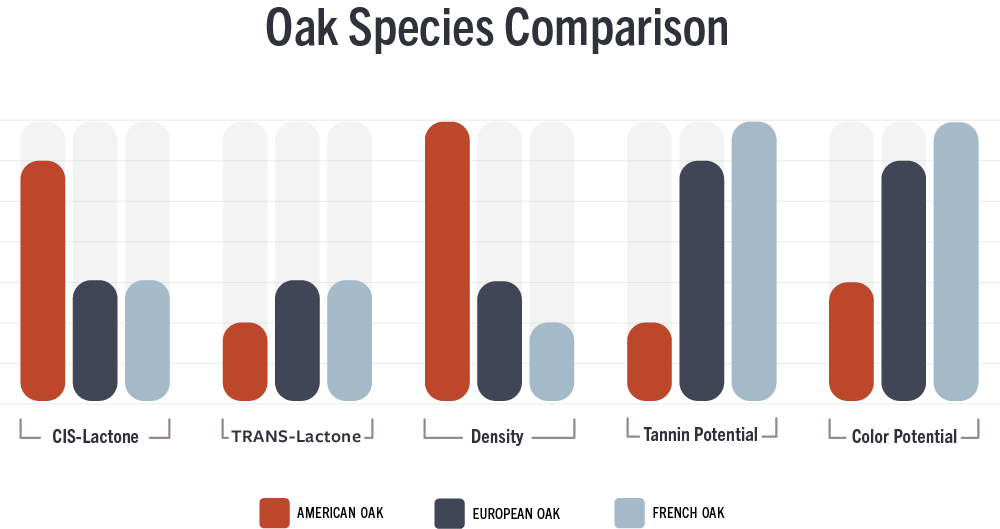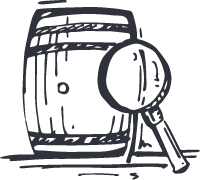 Does the Cooper's Reserve Series sound like a good fit for your spirit? Contact an ISC Account Manager for details.