Product Spotlight - Cooper's Select
by Chad Spalding
In the summer of 2019, we worked with The Macklowe to create their first luxury American Single Malt Whiskey. Andrew Wiehebrink and I spent time with Julie Macklowe, Founder & CEO of The Macklowe, to understand how we could best bring her vision to life.
During our conversations, we knew it was important to focus on the specific flavor profile and aromatic potential that The Macklowe wanted to achieve and unlock from the oak. After testing various barrel options, the team ultimately chose our Cooper's Select Series to mature their premium whiskey.
Cooper's Select barrels are characteristically different due to the unique barrel options including:
18-month seasoning,
Char options #1-#4,
Customized toast options,
Extra finish,
Premium packaging (including laser branded ISC logo, black steel hoops, custom logo laser branding).
The extended seasoning of the Cooper's Select barrel allows natural elements (light, humidity, and fungal activity) to facilitate changes to the oak chemistry. This adds complexity and softness to the palate.
The Macklowe chose a Level 1 char and medium toasted Cooper's Select barrels, which allowed us to develop a complex and powerful aroma of spicy sweet oak and vanilla latte with a multi-layered palate of salted caramel toffee, candied peel, and rich fruitcake.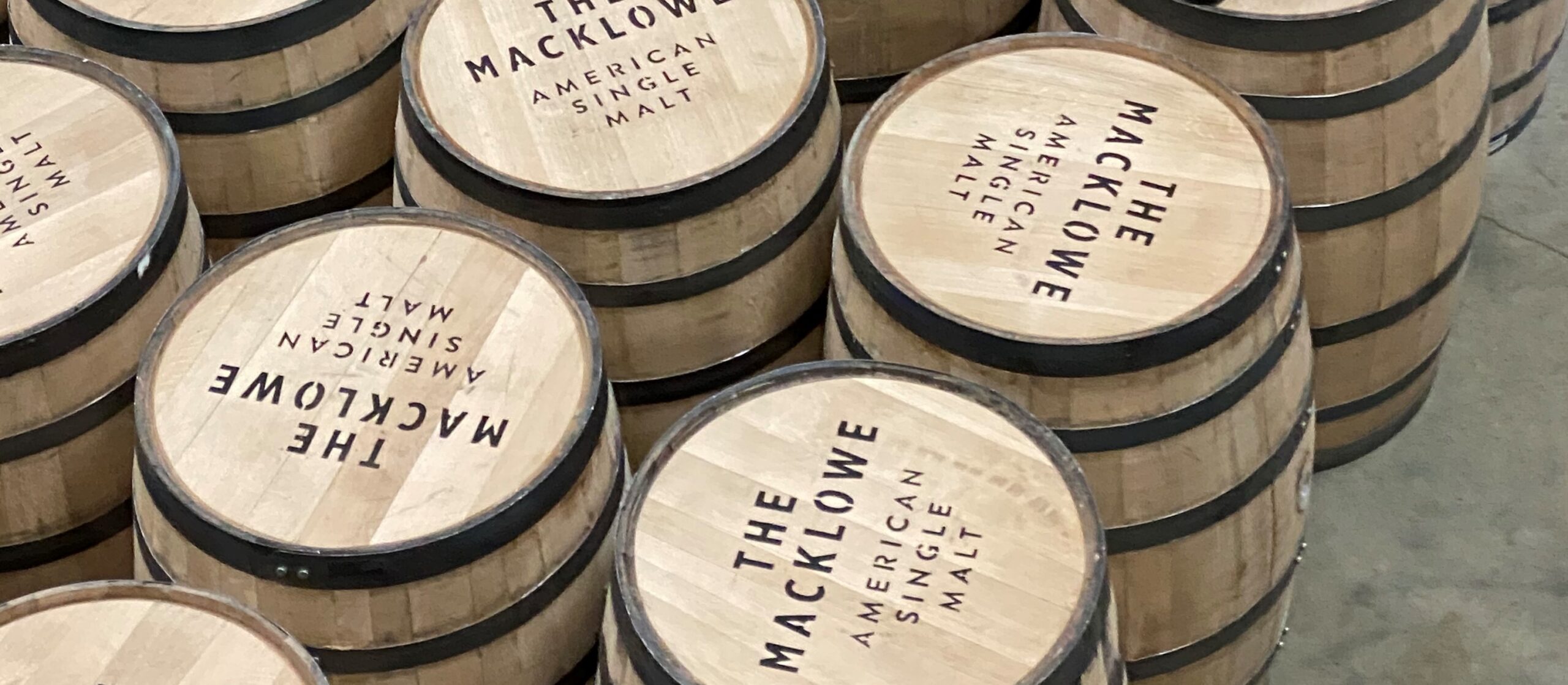 Ian MacMillian, Master Distiller & Blender for The Macklowe, noted that while the toasted and spicy profile of the wood is essential for the complexity of the ageing bouquet, it must also blend harmoniously with the spirits own initial aromatic characteristics. It was also important that as we worked on this product development, that the reaction maturation mechanisms worked to increase the number and concentration of ester molecules, reinforcing the fresh fruit, floral and creamy character of the maturing whiskey.
"The contribution of oak wood to the maturing malt spirit can never be underestimated. Likewise, the selection of company that will select the finest quality oak and construct the cask to our desired requirements."
I have to say, we certainly had fun developing this product with Julie and her team. The nose is sweet from the new American Oak with spicy notes and a smooth finish. The Cooper's Select barrel with its 18-months of air seasoning and a combination of different toast profiles with a light char give a super interesting taste to the product that appeals to both bourbon and American Single Malt style drinkers.
If you want to talk flavor profiles give me a call! 270-699-1557
Chad Spalding
Account Manager