Supporting Missouri Woodland Owner Education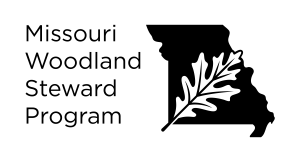 Missouri Woodland Steward is a natural resource education program through the University of Missouri College of Agriculture, Food and Natural Resources (CAFNR) that helps Missouri woodland owners become competent and connected. Through field days and workshops, landowners and land managers learn to rehabilitate neglected woods, identify, and care for trees, learn when to harvest trees for the best price, and more.
The Missouri Woodland Steward program aligns with Independent Stave Company's nation-wide work for the White Oak Initiative where our employees on the On the Ground Committee provide guidance and recommendations on stands of timber for landowners and foresters. Learn more about that program in our previous blog post.
To continue our efforts promoting the long-term health of our forests, The Boswell Family and Independent Stave Company have committed to matching up to $250,000 in donations to the Missouri Woodland Steward Program over the next five years. A total of $500,000 in donations will fund a new position within the program. So far, $310,000 has been raised with the generous support of other companies in the wine and spirits industry.
The new CAFNR Forest Harvesting and Utilization Specialist position will expand the capabilities of the Missouri Woodland Steward Program. The position will teach university classes in forest management, expand the family forest landowner education programs, and provide educational outreach in traditional and social media.
Currently, less than 10 percent of Missouri's family forest landowners actively manage their land. Our hope is that with the support of programs like Missouri Woodland Steward we can increase that figure and ensure the health of our Missouri forests for the future.
MU Extension's Forestry State Specialist, Hank Stelzer, says, "With 84 percent of the state's forests and woodlands being privately owned, these Missourians are the key for ensuring the long-term health and productivity of this critical natural resource." The University of Missouri is extremely grateful that the Boswell family and ISC shares our vision of actively engaging our family forest landowners, said Stelzer.
To learn more about the Missouri Woodland Steward Program visit their website. If you are a company in the industry and would like to learn more about contributing a donation email Brent McCauley, Director of Advancement at mccauleyb@missouri.edu.
Hank Stelzer
MU Extension Forestry State Specialist