ISC Barrels at the 2018 American Craft Spirits Association Convention
From March 4-6 our ISC Barrels team visited the city of Pittsburgh for the fifth annual American Craft Spirits Association Convention and Tradeshow. The convention boasts the largest gathering of licensed craft spirits producers in the U.S. - so we were in good company!
Our team enjoyed visiting with customers and meeting new distillers during the tradeshow and events surrounding the convention. It was great to see distillers attending from distilleries all across the United States.
For the fifth annual Judging of Craft Spirits entries were submitted from 38 states + the District of Columbia. The six main categories judged were: Whiskey, Gin, Rum, Vodka & Grain Spirits, Brandy, and Specialty Spirits. Congratulations to all the winners, including StilL 630 Distillery for winning Best in Class Whiskey for their 5 year Rallypoint Straight Rye Whiskey!
---
What Our Team Had to Say...
"The ACSA tradeshow is always a good opportunity to reunite and visit with clients and to feel the pulse of the industry firsthand. This year it was great having representatives present from ISC Barrels, Oak Solutions Group, and Kentucky Bourbon Barrel. Full oak coverage!"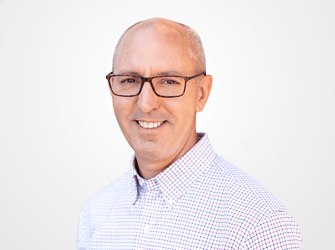 Jeff LaHue
"Although I did not get a chance to attend break out sessions, I got to see a lot of existing clients and also have the opportunity to make some new contacts and add some new customers for ISC Barrels! I was happy to see that the show was well attended again this year."
Chad Spalding
"I was very pleased with the turnout this year. It was exciting for me to see the industry's growth towards using oak alternatives as an impactful tool to enhance the flavor profile of their spirits and add complexity in their final blends."
Amy LaHue
"I enjoyed my first time attending ACSA. I am always curious what producers are crafting and enjoy connecting with customers. The convention enabled me to better understand the production and finishing needs of the clients and attendees I spoke with. Through those conversations, I am now able to better support clients – from initial maturation and aging to the final finishing of their products."
Noah Steingraeber
---
We're looking forward to attending next year's conference and seeing the continued growth of the craft spirits industry in the United States.