Getting to Know the Irish Whiskey Market
Mark Quick, Managing Sales Director | Kentucky Bourbon Barrel Ireland
It's no secret – the Irish Whiskey market is booming. It is being fueled by new customers in emerging markets and major growth in the US where it increased by 17.8% by volume last year to 5.9 million nine-liter cases. Irish Whiskey is currently the third fastest growing category by revenue in the US according to the Distilled Spirit Council, behind pre-mixed cocktails and tequila/mezcal.
The response to the unprecedented demand has been an increase in production by all the large producers and an explosion of new distilleries. In 2010, there were four operating distilleries on the island of Ireland and today there are over 40 and counting. This is in addition to a range of bonders, blenders, bottlers, and brand owners who are purchasing new or mature spirit and adding their own unique selling points through innovation.
Maturation has been a major point of differentiation for bonders and brands as they all find their niches within the category. This has resulted in an influx of cask varieties coming into the market from new oak barrels to all types of used wine and spirits barrels and even non-traditional woods. Ensuring quality of these casks is a major challenge for producers as the variance in quality from different sources can be enormous.
There are several factors that I believe can attribute to the growth of this market. The light, sweet taste of a triple-distilled blended Irish Whiskey, matured in an ex-bourbon barrel certainly has had a lot to do with the modern revival of the spirit, introducing new consumers to the category. However, the super-premium and ultra-premium segments show even higher growth rates from a lower base. These segments encompass variety from double-distilled single malts to the unique 'pot still' style, produced from a mash of malted and unmalted barley, and a plethora of maturation styles and cask finishes.
What's common to all these Irish Whiskies is the quality of the raw ingredients and the embracing of innovation while retaining traditions. This balance is reflected in the Technical File for Irish Whiskey, the legal framework for producers, which allows maturation in all types of wooden barrels but sets minimum maturation timeframes.
The recent growth in Irish distilleries has certainly been phenomenal, however it isn't unprecedented. Irish Whiskey was booming in the 18th and 19th centuries and there were 88 licensed distilleries, not counting the many operations that operated outside of the tax system. So, in a way, history is repeating itself and Irish Whiskey is reclaiming it's place as one of the world's most popular spirits.
The largest producers of Irish Whiskey have announced future investment in new stills, expanded production capacity and new maturation warehouses and this is where a lot of the volume growth will come from. The Irish Whiskey Association expects global sales to double between 2020 and 2030, so it's a very exciting time to be in Irish Whiskey.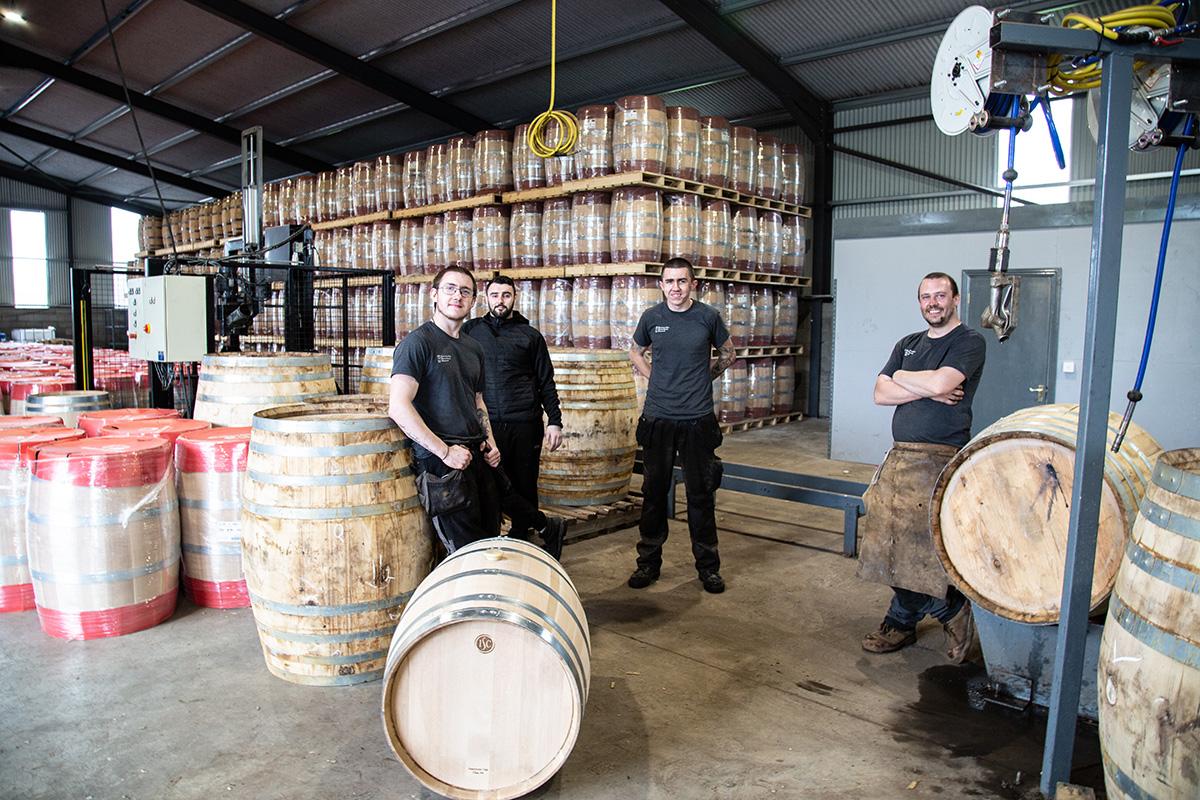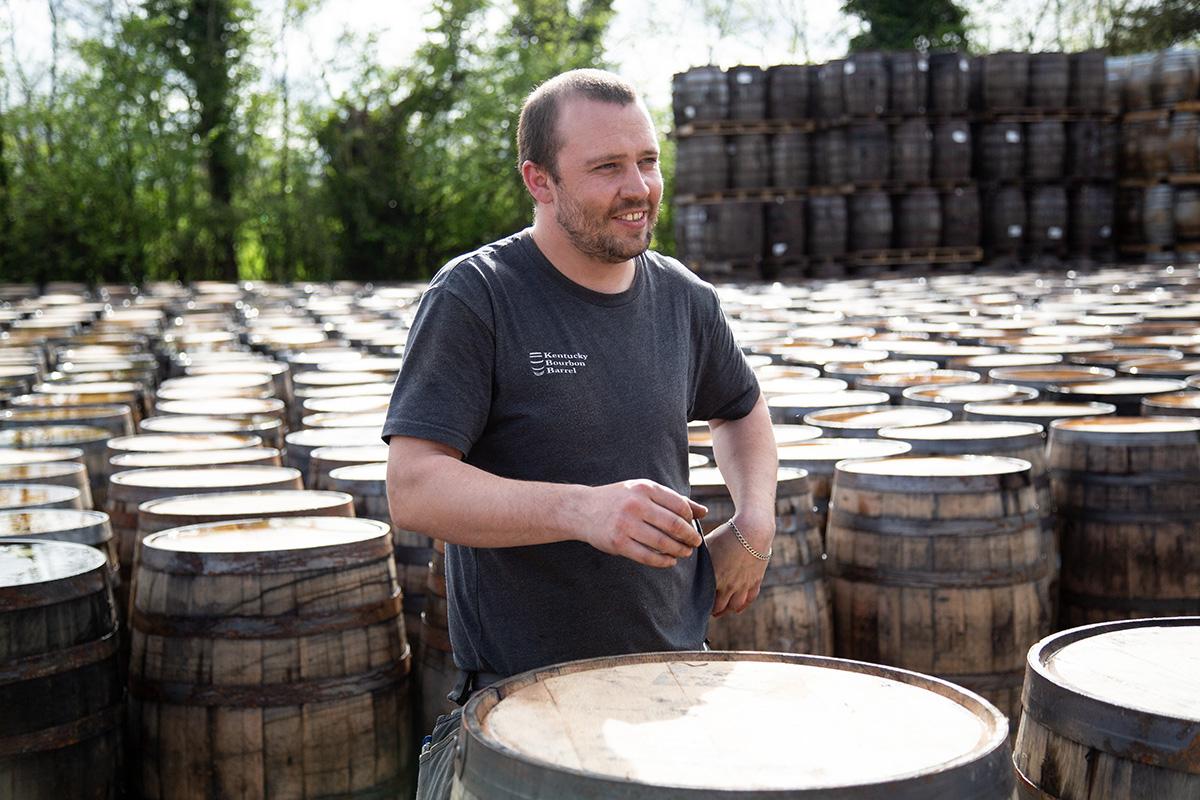 Kentucky Bourbon Barrel Ireland's cooperage is located in Newbridge, Co. Kildare. Barrels are shipped from source distilleries directly to Co. Kildare where they are graded, processed, and tested before going on the journey to the distillery customer. Newbridge was a strategic location with proximity to Dublin Port and easy access to Ireland's main transport arteries, going North, South and West. We wanted to ensure that we could serve every distillery on the island, while optimizing our transport costs
The cooperage opened just as the Irish distilleries started to grow and increase production. We reserve our barrel supply for our Irish and existing UK customers and focus on building long term relationships with them. The opening also coincided with the increase in the variety of casks being used in Irish Whiskey. We have a growing role in sourcing specialty casks for customers, organizing groupage to reduce transport costs for customers, and providing testing, quality assurance, and fill preparation for customers' self-sourced casks.
Being a full-service cooperage also allows us to develop a deep understanding of our customer needs, we can give input to maturation planning and barrel management programs. We can supply new oak barrels, used bourbon barrels, and specialty barrels to a single customer. We can also provide barrel repairs between fills and handle their used barrels.
---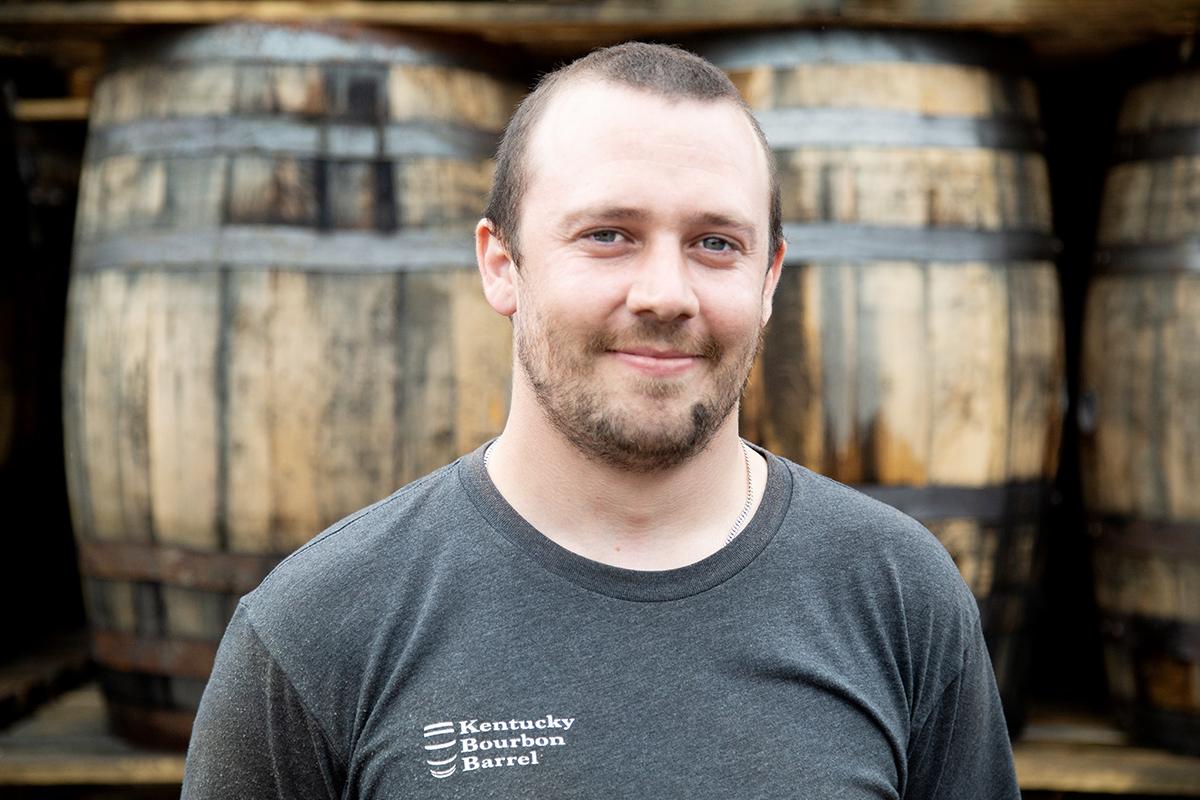 Head Cooper at Kentucky Bourbon Barrel Ireland is Ian Leonard. Ian trained with the renowned Master Cooper, the late John Neilly. John was a Scotsman who was recruited to Ireland in the 1990s by Dr. John Teeling to work at Kilbeggan Distillery and became well known and respected by everyone in the Irish Whiskey industry. Ian trained under John until his passing and completed his apprenticeship, awarded by the National Coopers Federation, under the guidance of independent Scottish Cooper Jim Whitelaw. Ian has extensive experience in barrel repair and cask quality analysis and oversees all aspects of the Cooperage team's work.