Introducing Our Small Batch Toasted Barrels
In 2019, ISC Barrels officially rolled out four toasted barrels in our Small Batch Series. Named after the characteristics they impart, these barrels are; Smoke 1, Spice 1, Sweet 1 and Sweet 2. As mentioned in previous posts, toasted barrels are made over a rotating oak fire following a time and temperature combination. Our research demonstrates that precise control over toasting time and temperature is crucial for guaranteed repeatability and predictability. For this reason, we developed our barrel profiling technology, which offers diverse, definable flavor profiles that are repeatable. Our new toasted barrels within the Small Batch Series are finished with a Char 1 to comply with the legal definition of bourbon.
"Independent Stave Company has been producing toasted spirit barrels for years. Originally, they were popular among specialty tequila, rhum and pisco producers. Their use in American whiskey and bourbon is gaining popularity. We laid down hundreds of barrels over ten years ago, and every year since, to start building our knowledge base about the interaction of toasted barrels and American whiskey."
- Jeff LaHue, ISC Barrels Strategic Partnerships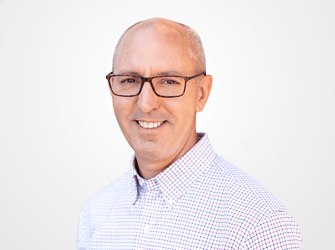 Early adopters like Chattanooga Whiskey worked with our R&D team to develop a custom toast profile for their barrels to achieve specific flavor goals in their whiskey.
"From grain to glass, our distilling team is always looking for ways to pull flavor from every part of our whiskey making process. Whether it's synergy, contrast, richness, complexity or a subtle flavor hook, ISC's toasted barrels have become a go-to option for us to consider when constructing a new recipe. We've always loved the depth and complexity we get from toasted and charred barrels, but still look for a high level of consistency in the end product. When we discovered how much control and variety ISC had to offer within their toasting process, it just seemed like the best of both worlds. Simply put, they rock!"
The development of our new Small Batch Toasted Barrels was a long time in the making. We started with an experiment that consisted of more than 120 barrels over 15 different profiles and two wood species. Every 12 months samples were collected for chemical and sensory analysis. Samples from the test barrels were analyzed in our company-owned GC-MS (Gas Chromatography Mass Spectrometry) machine at ISCO Laboratory in Napa, California. A trained tasting panel conducted the sensory analysis at our Research Lab in Lebanon, KY.
After three years, our team identified four core barrels to add to our Small Batch Series. We are confident in the performance of these barrels to impart a specific characteristic across multiple mash bills while also creating depth and layered complexity in the spirit.
Smoke 1: Sweet smoke notes that show up quickly during maturation but gradually develop a rich smoky character that adds depth to the spirit.
Spice 1: Autumn inspired spice notes to accent the estery characters of the spirit with moderate intensity.
Sweet 1: A barrel that builds with intensity over time showcasing the natural grains of the spirit against a backdrop of sweet oak.
Sweet 2:  The French Oak tannins add a textural depth and sweetness that transforms the spirit with color and flavor.
"As a new distillery entering the bourbon and rye whiskey market, it was imperative that our first releases have the depth and complexity to compete with older whiskeys in the market. Andrew, Chad and the ISC team were able to demonstrate through extensive research and tasting samples that we could accomplish our goals using the Small Batch Series toasted barrels. Following 12 months of evaluations, the difference between samples pulled from these toasted small batch series barrels and samples from standard charred barrels are astounding."
Our R&D team and account managers help distillers learn different ways to integrate the toasted barrels into their overall spirit profile all the time. In 2020, Andrew Wiehebrink, Director of Spirits R&D, will be presenting at the American Craft Spirits Association Convention in March on, "Utilizing Different Barrels for Improved Quality and Specific Flavor Targeting". We hope many of our customers can attend his presentation. If you have questions about toasted barrels or cannot attend ASCA, please reach out to Chad Spalding or Jeff LaHue with questions or to request a consultation on toasted barrels.
Also, watch for future blog posts on the topic of blending to learn how toasted barrels and classic charred barrels combined can create new opportunities for your distillery.