Chocolate Caramel Bourbon Macarons
Recipe by Rachel Hensley, baked in the ISC Barrels test kitchen by Sarah Hassemer
A light French cookie with a rich, decadent filling, this Chocolate Caramel Bourbon Macaron recipe is worth the effort. Macarons are notoriously finnicky so give yourself some grace if this is your first attempt making them. If you don't feel like attempting a macaron, the chocolate bourbon caramel is great drizzled on other desserts - see the recipe below for ideas.
There are a ton of basic macaron shell recipes. Rachel recommends the recipe included in the book Les Petites Macrons, but a quick Google search will turn up several other recipe options as well.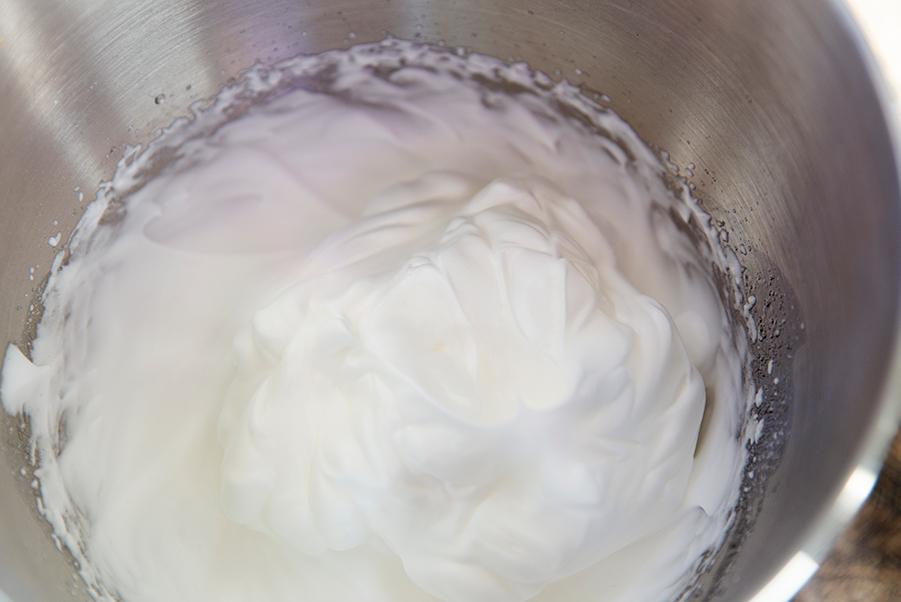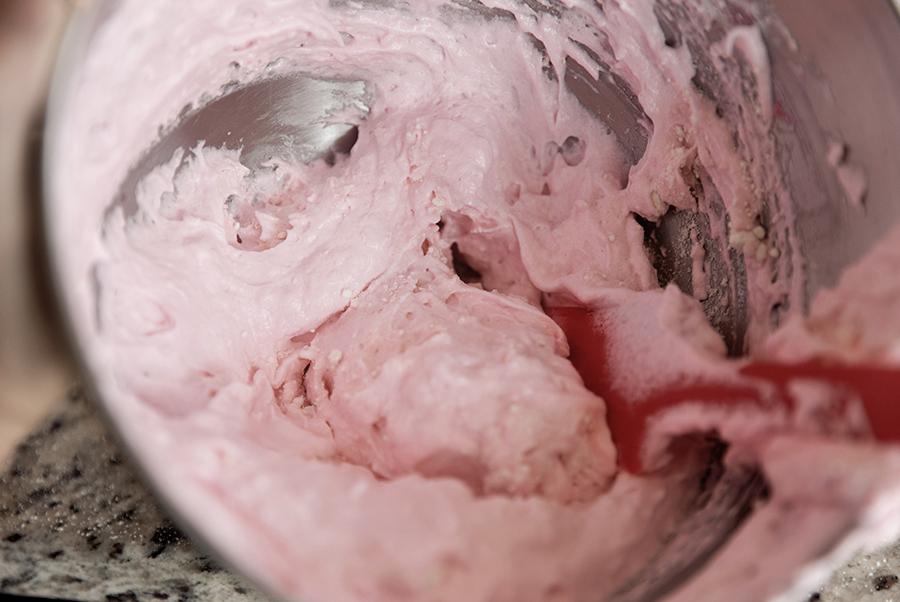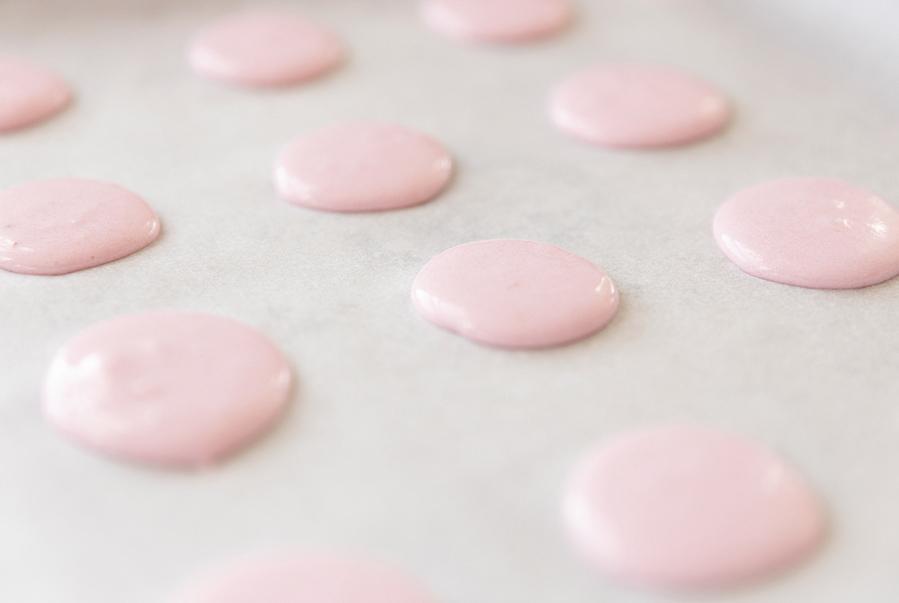 The chocolate bourbon filling is sticky and gooey, but the rich flavor blends perfectly with the lightly sweet macaron cookie. As the recipe indicates, the filling will be runny at first, but will thicken quickly in the fridge. The best way to get the filling onto the cookie is to put it into a piping bag when it's cold and firm, let it soften a bit, then pipe about a dime size amount of filling onto each cookie. Be warned, if you pipe too much, the filling will ooze over the cookie and you will have a mess on your hands.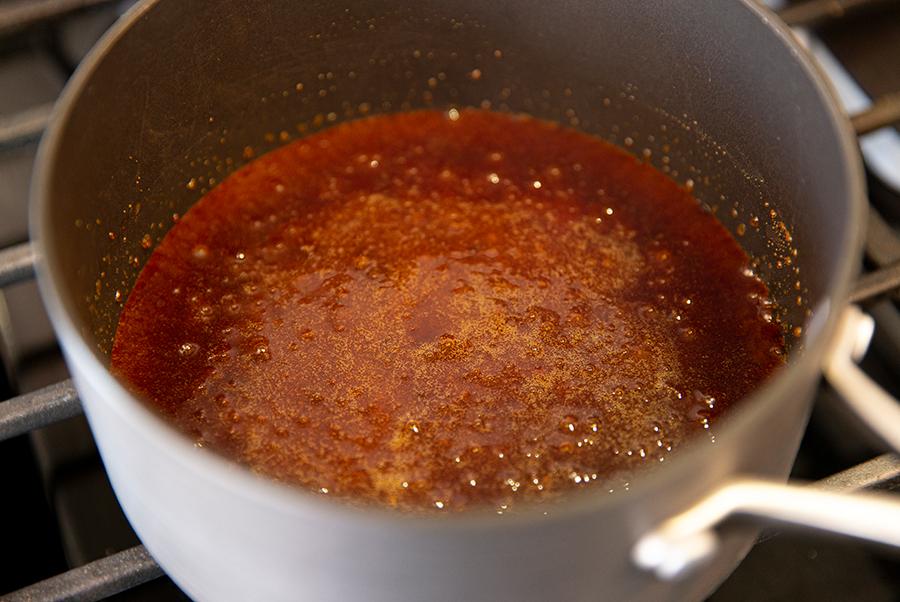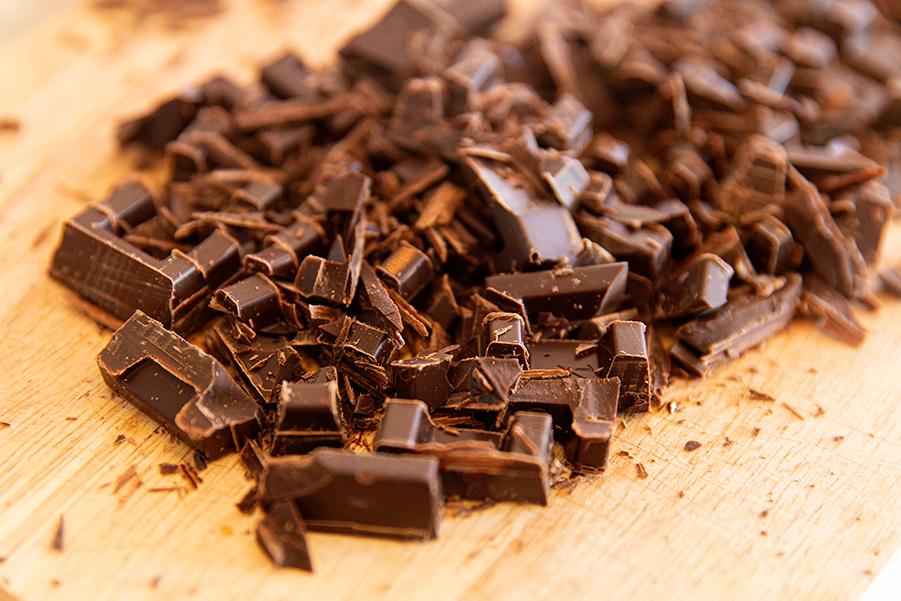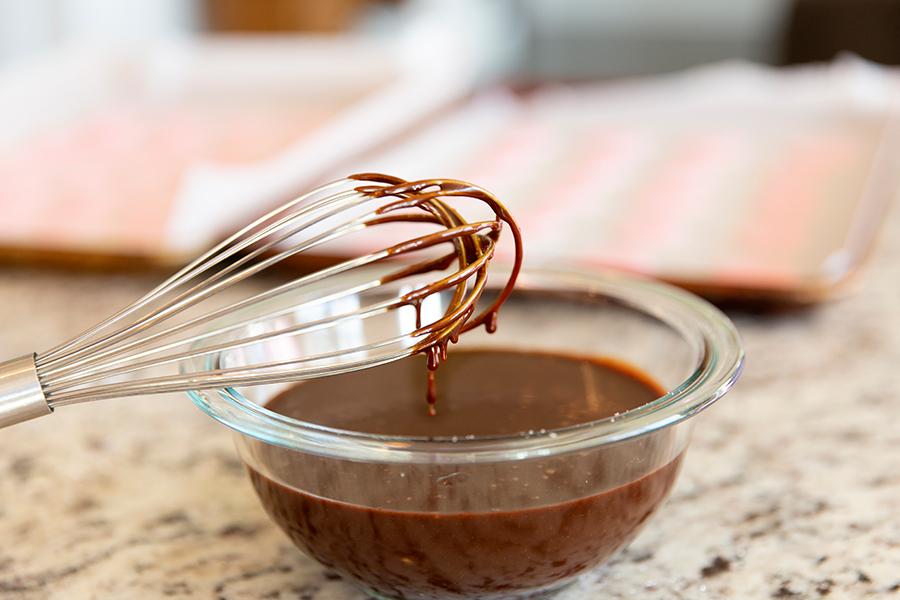 Chocolate Bourbon Filling
Instructions
Stir together the sugar and lemon juice in a saucepan. Cook over medium heat until the sugar turns into an amber-colored syrup and starts to foam a little at the edges. Stir gently if the sugar is not melting evenly.


Remove the sugar syrup from the heat and pour in the cream. Be careful, the liquid will bubble and could splatter. Then whisk in the chocolate, vanilla and bourbon.


Pour into a container and let cool to room temperature, then refrigerate. The caramel will be thin at first but will start to firm up as it cools. After a couple hours in the fridge you have a wonderful thick gooey sauce perfect for filling macarons... or drizzling over ice cream... or eating with a spoon. The possibilities are endless.
Ingredients
¾ cup heavy cream
2 cups sugar
2 tsp. lemon juice
4 oz bittersweet or semi-sweet chocolate, chopped
1 tsp. vanilla extract
1 tbsp. bourbon or whiskey