Bourbon BBQ Sauce
Recipe by Kevin Millsap, cooked in the ISC Barrels test kitchen by Sarah Hassemer
The secret is in the sauce. Well, at least it is for The Smokin' Barrel Boys BBQ team, made up of four Independent Stave Company engineers out of Lebanon, Missouri. In 2017, Mike Nagy, Kevin Millsap, Toby Hoy, and Darrick Uder formed the team (based on their shared fondness for good BBQ) and entered Jim Beam's "Great Distillery BBQ Cook-Off" in Clermont, KY. They won the Grand Champion Prize of a Deep South GC28 Smoker in addition to placing first in the chicken leg category.
Their success was undoubtedly attributed to more than just the sauce – but I didn't expect them to spill all the [baked] beans on their methods to create award-winning barbecue.
However, when it came time for another bourbon recipe post, I knew I wanted to do something savory since the last few recipes were sweet. So, I contacted The Smokin' Barrel Boys to see if they would share any saucy secrets.
Tasked with designing, fabricating, and installing the equipment for soon to be Commonwealth Cooperage in Morehead, KY, the ISCO Engineering Team (lead by Smokin' Barrel Boys' Mike Nagy) is fairly busy at the moment. However, they took time to send me the recipe for BBQ sauce used on their first-place chicken legs. Team member Kevin Millsap is credited for the recipe, and "the boys" have used it several times on their trophy smoker for group cooks at the Independent Stave Company Engineering offices.
In re-creating this special sauce, I tried to follow the instructions exactly – down to sampling the bourbon to make sure it was good. It was. However, I found that an hour would have been way too long to simmer and reduce my sauce. My advice, watch closely and stir occasionally. If your pot is smaller than mine, it might take the full hour. The sauce does thicken a lot when it cools, so err on the side of reducing less than more.
Also, this recipe calls for using a non-reactive pot. Foods that are acidic, such as tomatoes (in the ketchup) or foods that contain lemon juice or vinegar (also in the ketchup), should not be cooked in reactive cookware. Use a stainless steel, glazed ceramic, or enamel-coated pot and you should be good to go.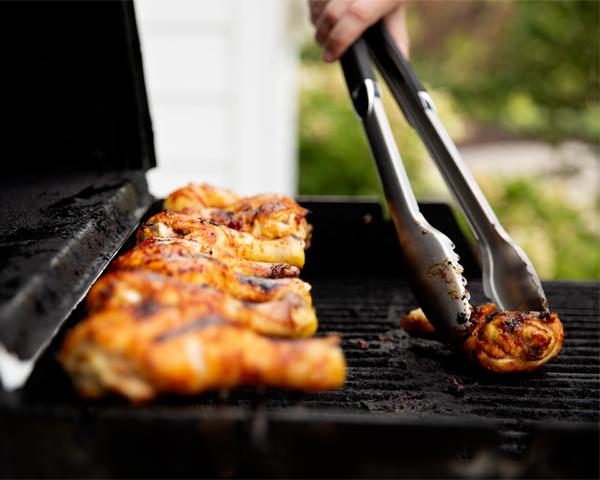 Once finished, I glazed chicken legs with the sauce and grilled them, albeit on a regular gas grill, not a fancy smoker. The result was savory and mouth-watering. I highly suggest giving this BBQ sauce a try – it's sure to be a hit with family and friends at a summer potluck or backyard party.
*In full transparency, I was told after I recreated the BBQ sauce that The Smokin' Barrel Boys also inject the legs to add moisture and put on a rub prior to smoking. They glaze on this BBQ sauce close to the end of cooking to add even more flavor. The sauce alone was still very flavorful and delicious.
Millsap Special BBQ Sauce Recipe
Makes approx. 2 cups
Ingredients
1 ½ cups all-natural ketchup
1 ¾ cups brown sugar
1 can crushed pineapple (Drain the pineapple reserving the juice, after drained measure out ½ cup of crushed pineapple)
½ cup bourbon
⅓ cup molasses
½ tsp black pepper
½ tsp garlic powder
½ tsp onion powder
½ tsp ancho chili powder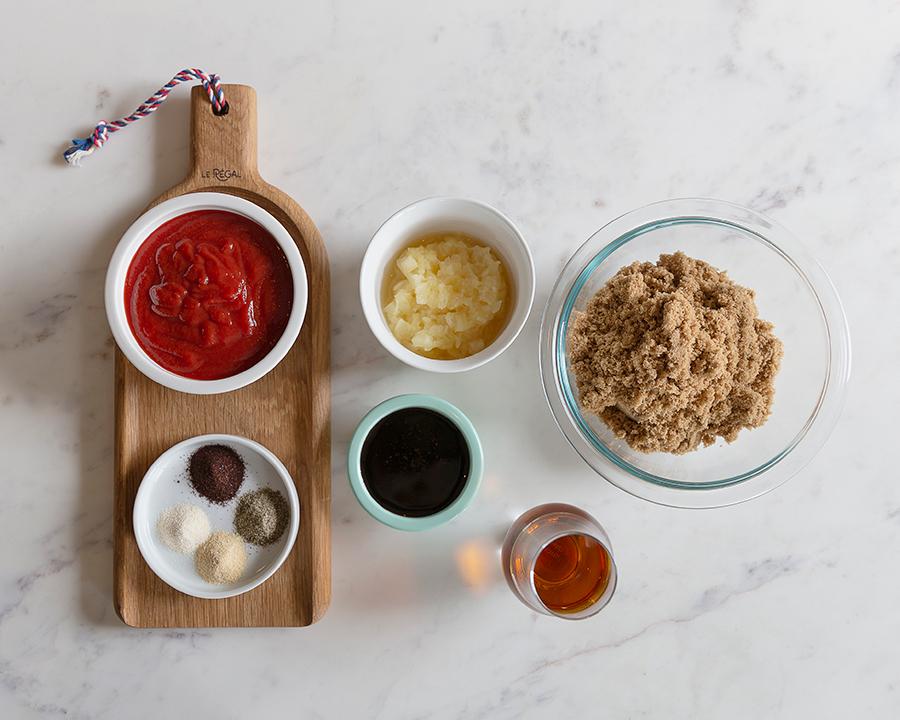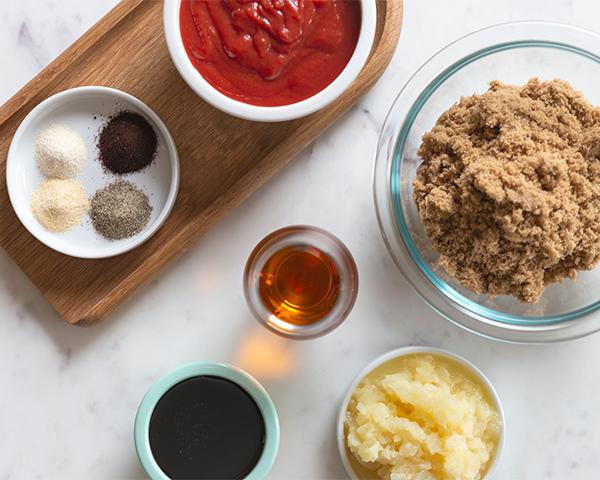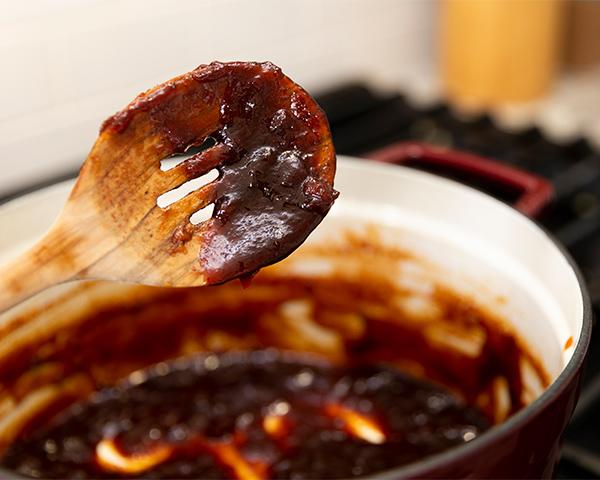 Instructions:
Measure out your choice of bourbon*. Add the drained crushed pineapple to the bourbon and let them set so the two flavors get to know each other for at least one hour.
*At this time, you should sample the bourbon just to make sure it is good.


Combine the ketchup, molasses, and the reserved pineapple juice in a non-reactive pot, mix thoroughly.

Add the dry ingredients to the mixture. Turn on the stove top to medium heat.


When the mixture starts to boil add the bourbon/pineapple to the pot and mix well. Boil for five minutes stirring constantly.


Reduce heat to a simmer for approximately one hour, stirring occasionally. This will reduce the sauce by 1/3. The sauce will thicken as it cools so do not reduce too much. I simmer until the sauce coats a spoon without running off.


Taste test. You should get a taste of bourbon up front with a sweet kick, finished with some heat on the back end.
Notes from Kevin:
I like a little more heat on the back end, so I add a little more ancho chili powder or cayenne pepper.
You can use it immediately, and it can be refrigerated for up to two weeks.
---