We're excited to bring you a new series of posts with bourbon inspired recipes created and tested by our talented colleague at our sister company in Napa, California. Enjoy!
Bourbon Apple-Pear Turnovers with
Brown Sugar Ice Cream
By: Rachel Hensley
To make these apple-pear turnovers extra delicious, I added a bourbon with a flavor palate to pair with the apples and pears – think cinnamon-butter, vanilla, and a creamy mouthfeel of melted brown sugar. Of course, you can use any bourbon or whiskey you have on hand, or even enjoy without. They are that good!
Apple-Pear Turnovers
Makes eight servings
Ingredients:
1/3 cup sugar
1 tablespoon all-purpose flour
1/2 teaspoon ground cinnamon
2 apples (peeled and chopped)
2 pears (peeled and chopped)
1/3 cup bourbon/whiskey of choice
1 package of frozen puff pastry, thawed
For the topping:
4 tablespoons melted butter
2 tablespoons brown sugar
1/4 teaspoon ground cinnamon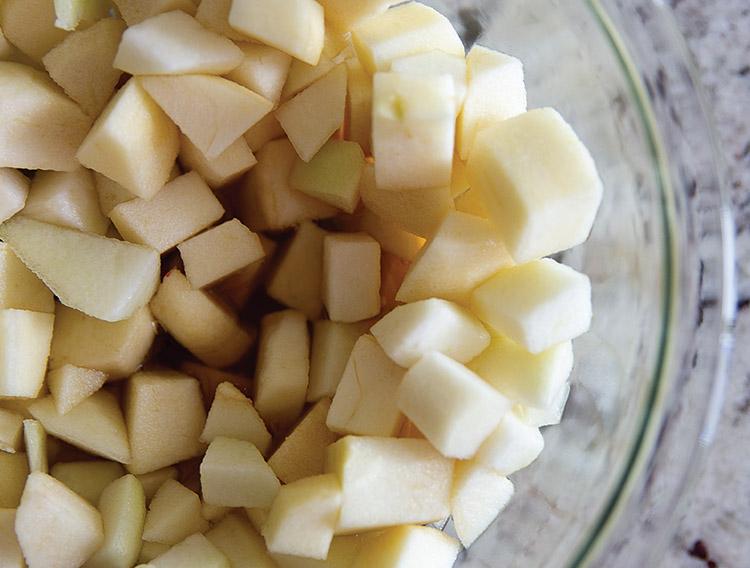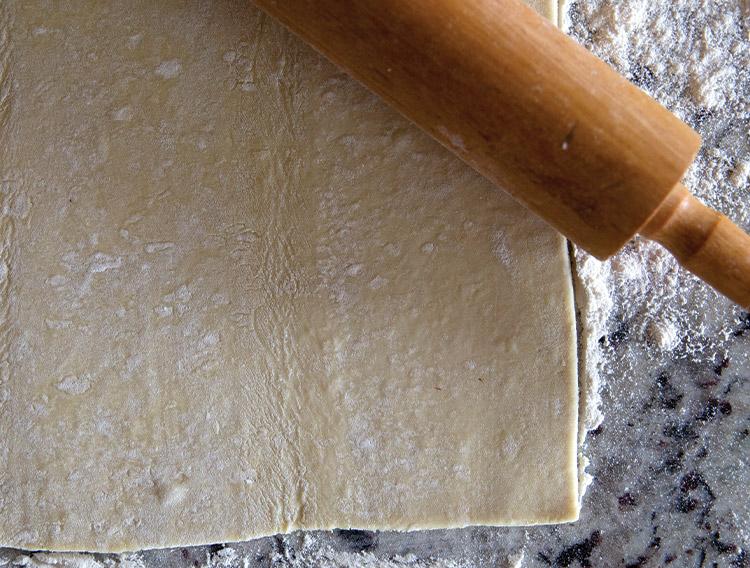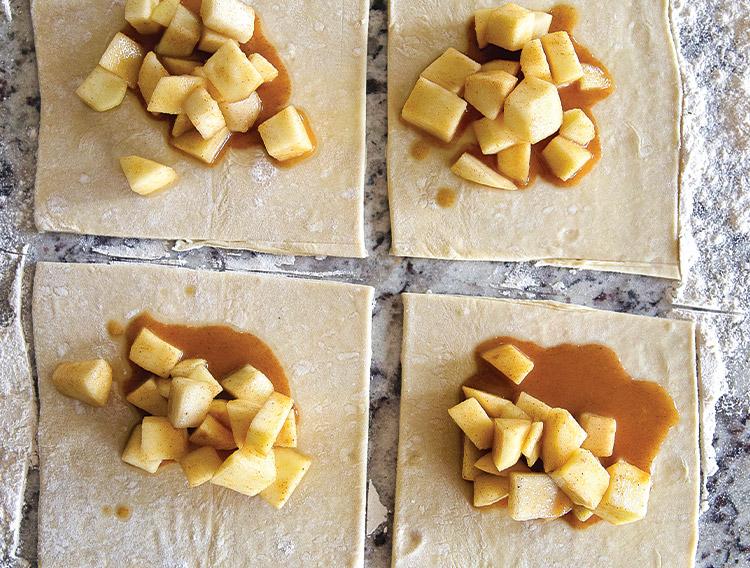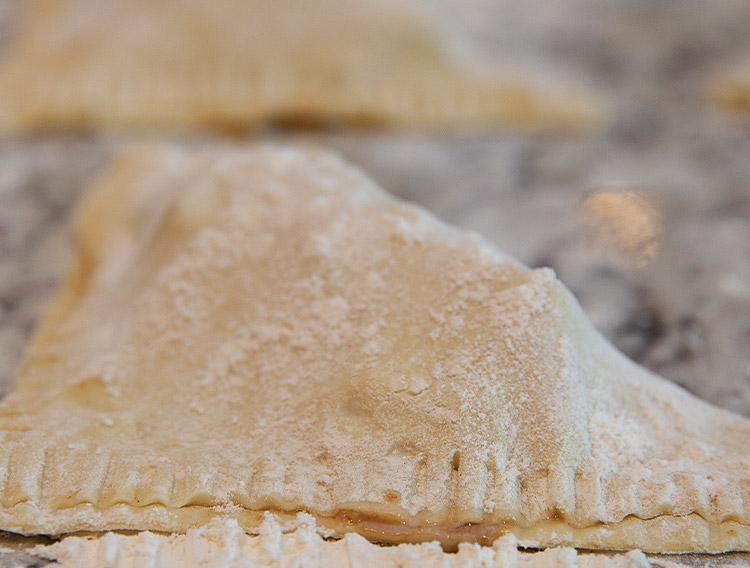 Directions:
Chop apples and pears into 1/2" pieces and place in a small bowl with the whiskey. Soak for 10-20 minutes.
In a large bowl, combine the sugar, flour, and cinnamon; add apples and pears and toss to coat. [Note: drain excess whiskey from the fruit before adding unless you prefer the end result extra-boozey.] On a lightly floured surface, roll out each pastry sheet into a 12-inch square. Cut each into four squares.
Spoon around ½ cup of the apple/pear mixture into the center of each square; fold pastry square diagonally in half and press edges to seal. Place on parchment paper-lined baking sheet.
In a small bowl, combine the butter sugar and cinnamon, brush over each pastry. Bake at 400 degrees for 14-16 minutes or until golden brown. Serve warm with ice cream.
---
Brown Sugar Ice Cream
Ingredients:
1 cup whole milk
3/4 cup brown sugar
Pinch of salt
2 cups heavy cream
1 tablespoon vanilla
2 tablespoons bourbon/whiskey of choice
Directions:
In a bowl, whisk together milk, brown sugar, and salt until sugar is dissolved. Beat in heavy cream and vanilla.
Chill for at least 1 hour.
Add chilled mixture to ice cream maker and churn according to directions. Once churned, cover and freeze two hours or until firm.