Bourbon & Salted Caramel Popcorn
Popcorn is a great snack. Do you know what makes it even better? Adding bourbon. So, today we bring you a bourbon and salted caramel popcorn. Perfect for munching on alone or pairing with your favorite after dinner sipper.
This is an easy and quick recipe and yields a bunch of delicious kernels that you can store for about a week... if they last that long.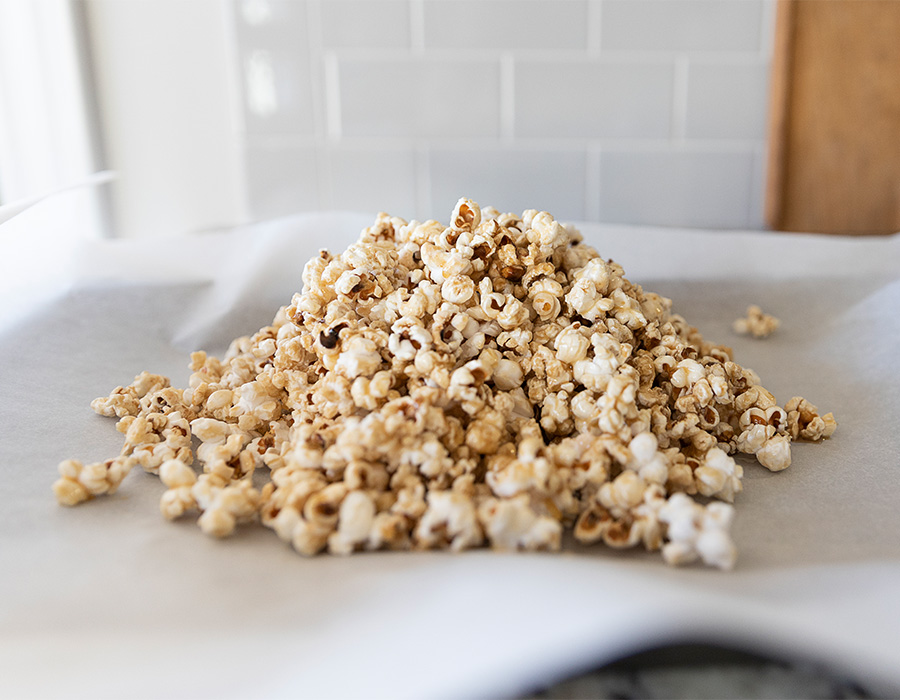 After you cover the popcorn with the bourbon caramel mixture, make sure to spread out the kernels evenly on your sheet pan. This will make sure all the popcorn cooks evenly and forms a nice hard coating. Don't forget to flip them halfway through baking.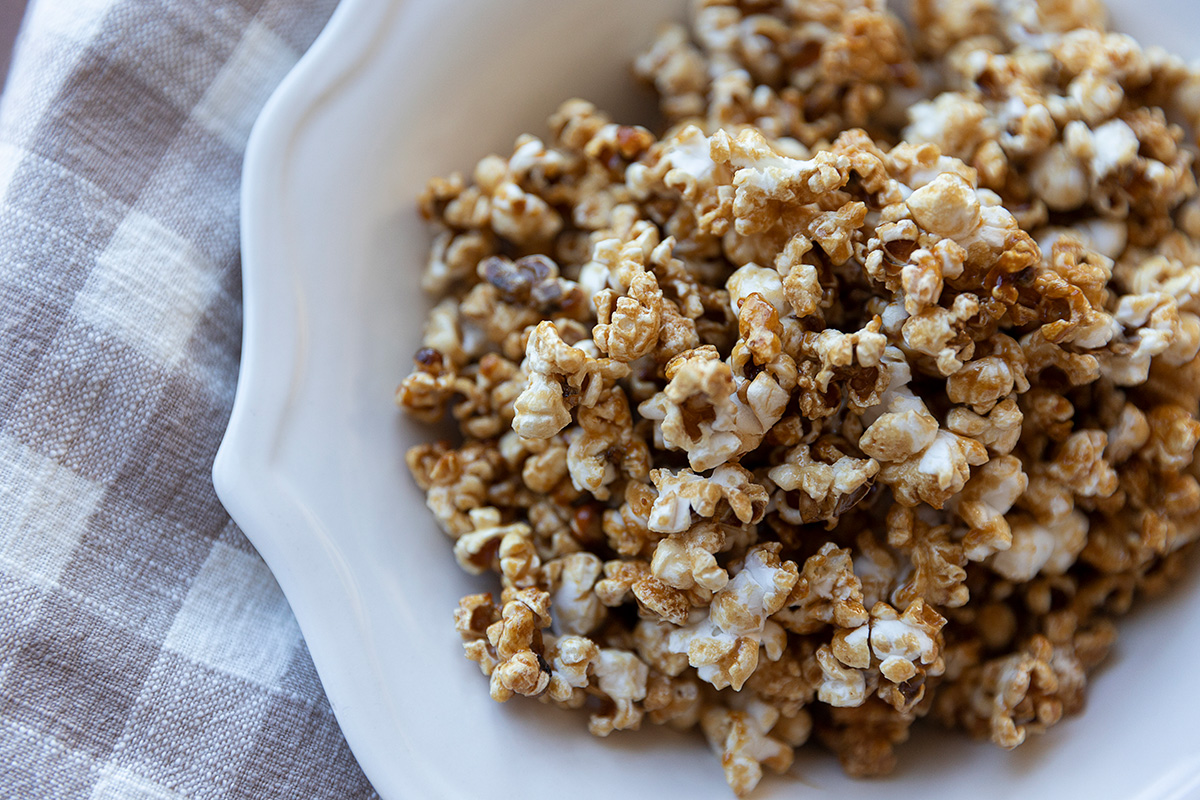 The hardest part about this recipe is waiting for the popcorn to cool after you take it out of the oven! They smell delicious and taste event better. Feel free to sprinkle a little more salt at the end if you prefer a more salty taste with your caramel.
Bourbon & Salted Caramel Popcorn
Ingredients
6 cups popped popcorn (about 1/3 rounded cup of kernels)
Cooking spray or parchment paper
6 Tbsp butter
1/3 cup dark brown sugar
3 Tbsp light corn syrup
Heaping 1/4 tsp salt, plus more for sprinkling
Scrapings from 1 vanilla bean (can substitute 1 tsp vanilla extract or paste)
4 Tbsp bourbon (or other whiskey)
Instructions
Preheat oven to 300.
Spray a large baking sheet with cooking spray or line it with parchment. Have a rubber spatula handy.
Pop the popcorn and transfer it to a large bowl.
Heat the butter, sugar, molasses, corn syrup, and salt in a medium saucepan over medium-high heat, stirring frequently.
Once the mixture comes to a boil, cook another 5 minutes.
Remove from heat and add the whiskey and vanilla.
Stir and immediately pour over the popcorn.
Use a rubber spatula to stir until the popcorn is nicely coated and then transfer to the baking sheet, spreading out to an even layer.
Bake for 35 minutes, stirring once halfway through.
Let cool 15 minutes before eating.
Yields 6 cups