Bacon, Bourbon, & Pecan Brownies
Nothing says comfort food like a warm, gooey brownie. Add in bacon, bourbon, and pecans and you've elevated the traditional brownie into a decadent dessert. This recipe is rich, but not overly sweet and the bourbon flavor is present, but not overpowering. Overall, it's a great dessert to bring to a party because it feels fancy but is easy to make.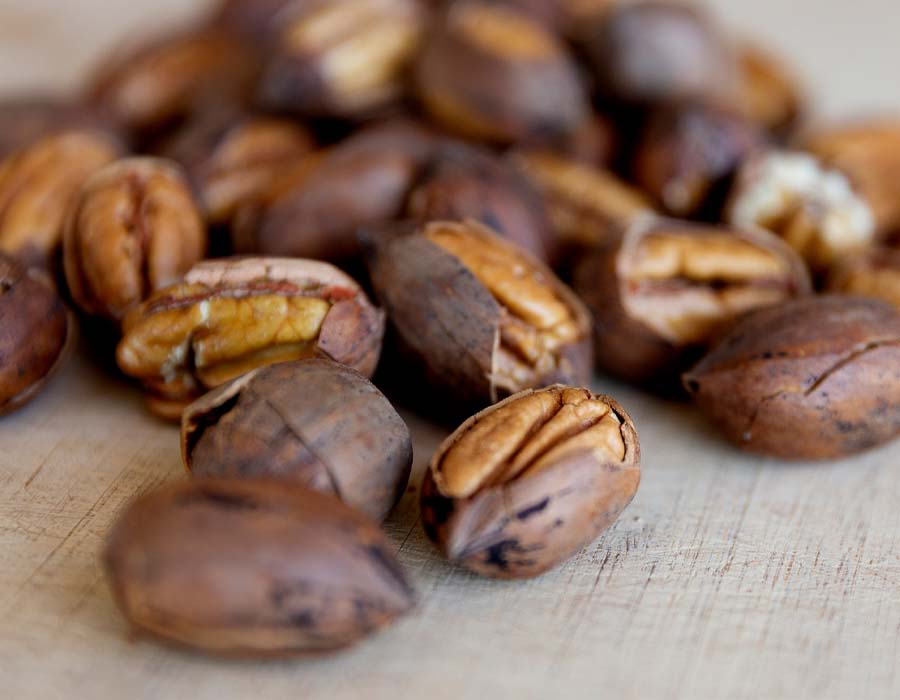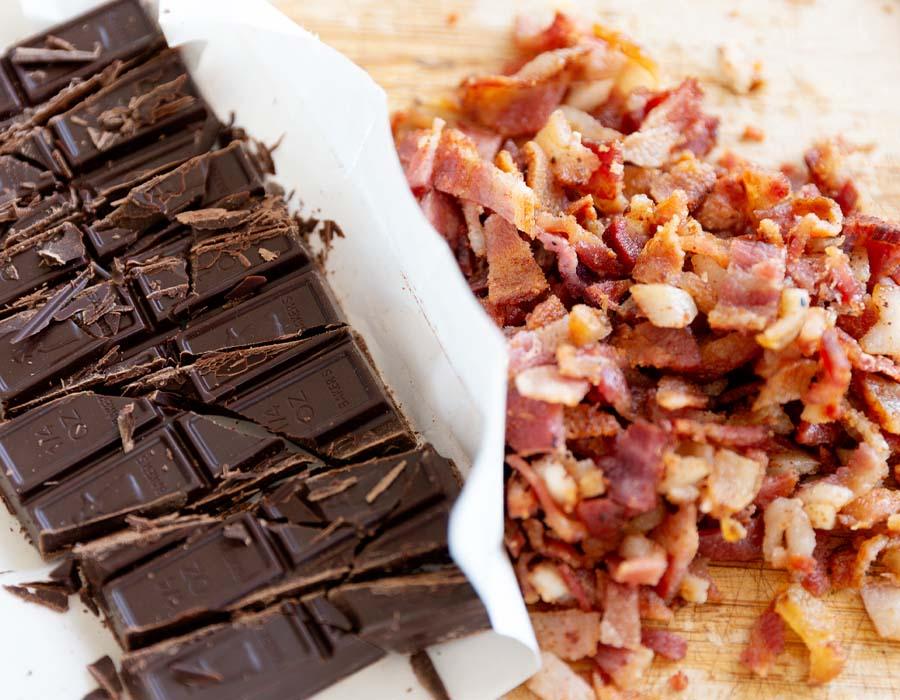 The extra step of toasting the pecans is worth the work. They smell delicious and add in a subtle roasty note to the dish. With only an 8x8 pan on hand, instead of the 9x9 called for in the recipe, there was more than enough of the bacon-pecan topping mixture, but I decided to use it all... because you can't have too much bacon.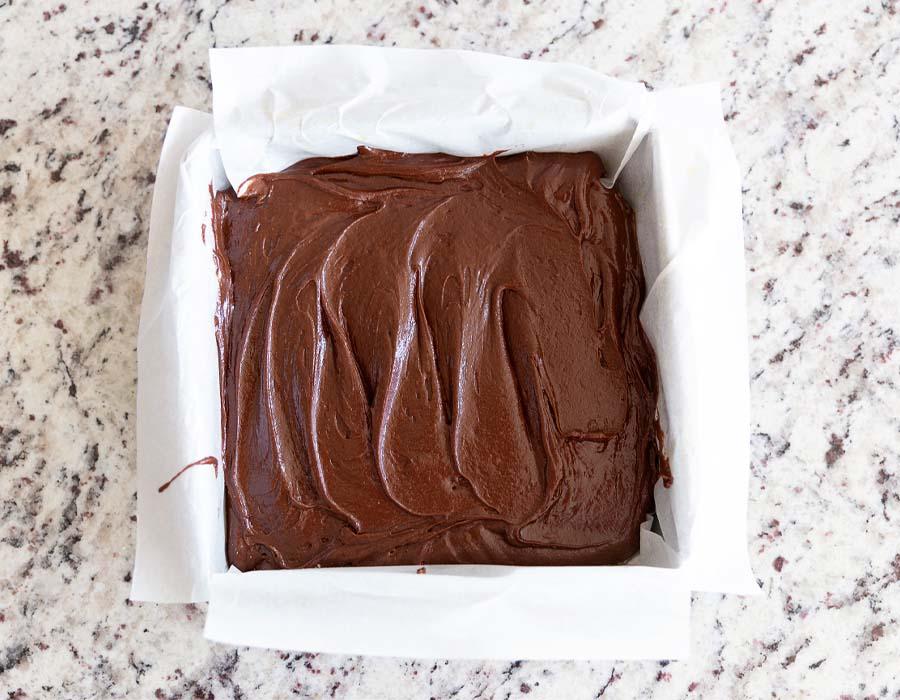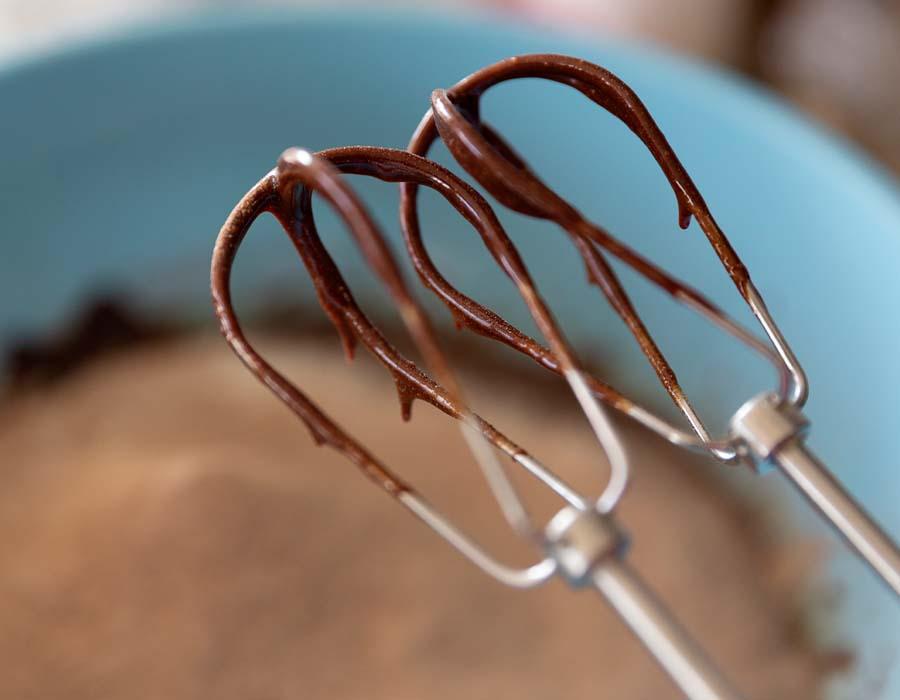 The brownie batter comes together thick and gooey. Make sure not to overcook the brownies - see the last instruction bullet on the recipe for the perfect "done" level.
Bacon, Bourbon, and Pecan Brownie Recipe
Ingredients
1/2 c.

pecans

1/2 lb.

sliced bacon

8 oz.

bittersweet chocolate

2 oz.

unsweetened chocolate

1

stick unsalted butter

2 tbsp.

unsalted butter

1 c.

granulated sugar

1/2 c.

packed light brown sugar

3 tbsp.

bourbon

4

large eggs

1 tsp.

salt

1/4 c.

Unsweetened cocoa powder

1 1/2 c.

all-purpose flour
Instructions
Preheat the oven to 350 degrees F. Line a 9-inch square baking pan with parchment paper, allowing 2" of overhang on all sides. Spray the paper with vegetable spray. Spread the pecans in a pie plate and toast for about 8 minutes, until fragrant. Let cool, then coarsely chop the nuts.


In a skillet, cook the bacon over moderate heat until crisp. Drain on paper towels and let cool; reserve 3 tablespoons of the fat. Finely chop the bacon.


In a saucepan, combine both chocolates with the butter and stir over very low heat, until melted; scrape into a large bowl. Using a handheld electric mixer, beat in both sugars with the reserved 3 tablespoons of bacon fat. Beat in the bourbon. Add the eggs and salt and beat until smooth. Sift the cocoa and flour into the bowl and beat until blended.


Scrape the batter into the prepared pan and sprinkle the bacon and pecans on top. Bake for about 50 minutes, until the brownies are set around the edges but slightly wobbly in the center; a toothpick inserted into the center should have some batter clinging to it. Transfer the pan to a rack and let the brownies cool completely. Lift the brownies out of the pan using the parchment paper. Cut into squares or rectangles and serve.