Independent Stave Company Purchases Acreage in Northern Tennessee
Independent Stave Company (parent company of ISC Barrels) recently purchased 3,000 acres of land in northern Tennessee. The land will be used to supply oak logs for ISC Barrels.
The ISCO Log Procurement team will work with local loggers to sustainably harvest the oak on this land over the coming years. We are excited to be able to control the harvesting techniques and speed to ensure the land is managed in a way that benefits the next generation as well as our needs today.
This purchase allows us to diversify our log supply and secures an additional source of oak logs for the future. The wood harvested from these 3,000 acres will be used in addition to the oak we source from our current network of great loggers and landowners.
Independent Stave Company is constantly working to ensure we have a sustainable and plentiful supply of quality oak for our customers, so they can utilize our ISC Barrels to craft the world's finest spirits.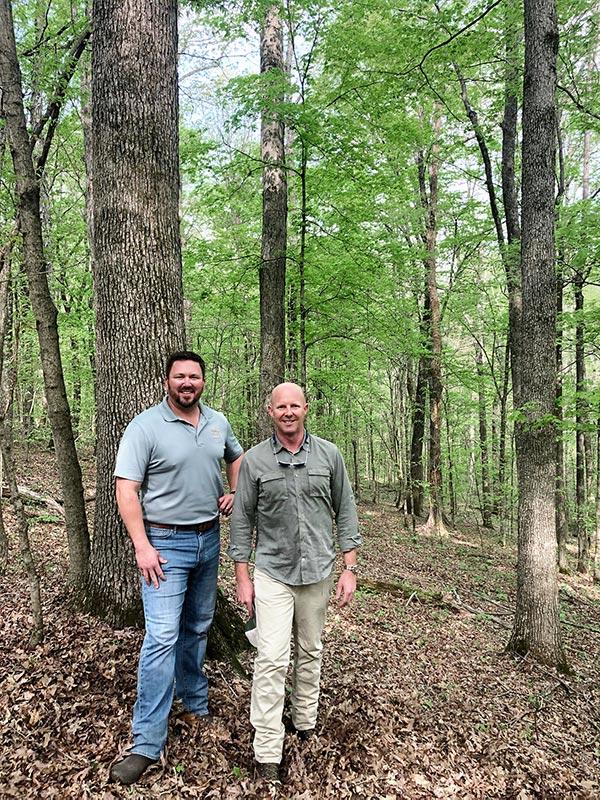 Independent Stave Company CEO Brad Boswell (right) with ISCO Director of Log Procurement Garret Nowell (left) exploring the new acres of land.