A Peek at Our ACSA Presentation on Blending
By Andrew Wiehebrink
If you read the recent blog post about the Small Batch Toasted Barrels, you knew I was scheduled to conduct a tasting and presentation on the new collection of barrels at the 2020 American Craft Spirits Association Convention. Unfortunately, that convention has been postponed until August due to COVID-19. Please check the ACSA website for more information on the conference. I would like to share a small excerpt of the information that is associated with that presentation - kind of a 'teaser' if you will. My goal is to give you a sense of what can be achieved using these barrels, as well as a brief introduction to the concept of blending multiple types of barrels to reach unique and calculated flavor profiles.
As a refresher, this series is a collection of four flavor specific toasted barrels. All barrels feature six-month seasoning, charred heads and come with a char #1 on top of their respective toast profiles. The barrels are designated as follows:
Smoke 1: Sweet smoke notes that show up quickly during maturation but gradually develop a rich smoky character that adds depth to the spirit.
Spice 1: Autumn inspired spice notes to accent the estery characters of the spirit with moderate intensity.
Sweet 1: A barrel that builds with intensity over time showcasing the natural grains of the spirit against a backdrop of sweet oak.
Sweet 2:  The French oak adds a textural depth and sweetness that transforms the spirit with color and flavor.
The benefits of toasted barrels are numerous. Increased congener concentration is arguably the most discussed advantage. The toasting process increases the thickness of the red layer (the layer of thermally degraded wood in which the majority of flavor compounds reside) within the stave and as such, has the capability to deliver significantly more extractives than traditional charred barrels in a shorter period of time. See Figure 1 below for a comparison of 24-month-old whiskey aged in a char #4 barrel and that same whiskey aged in the Spice 1 barrel. Both examples are part of the same experiment and therefore share common distillate, entry date, and identical locations in the warehouse.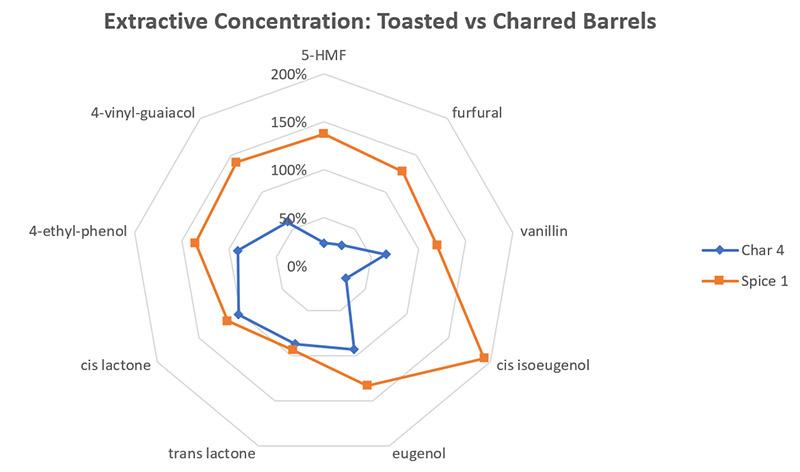 Figure 1. Extractive comparison at 24 months
Moreover, unlike a charred barrel or a generic medium or heavy toasted barrel, each barrel has been designed to deliver a very specific set of congeners that fall into one of the four small batch toasted flavor categories listed above. When used in conjunction with each other or with a classic charred barrel, it gives the producer the ability to elevate complexity in younger spirits (I will speak more in depth about this at the rescheduled ACSA convention) as well as have a greater degree of customization on the flavor profile for their different products.
Each barrel in this series delivers a good flavor profile when used alone but they are designed as 'blending barrels' and as such their individual flavor profiles are more singular. We encourage producers to experiment by using these barrels in conjunction with each other or with classic charred barrels to help direct flavor in specific directions and build complexity. Side note: We do promote using these barrels by themselves in specific finishing applications.
For an example, see figure 2 below which showcases the results of an exercise we performed using our Smoke 1 barrel in conjunction with our Classic Char #4 barrel, blended at different ratios. This would be an excellent example of how you could use these barrels to add a specific flavor attribute to a small batch whiskey or other barrel aged spirit.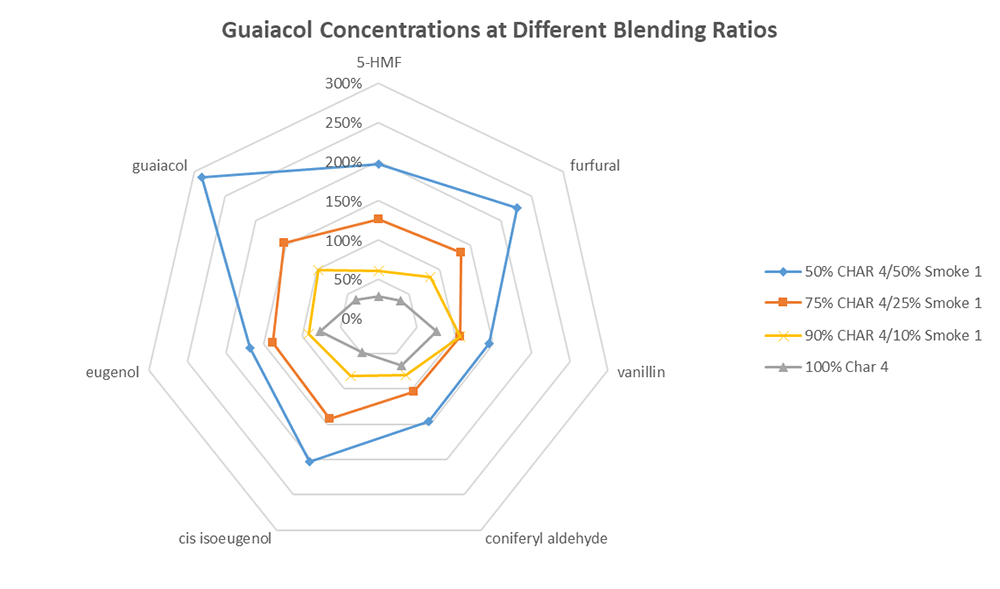 Figure 2. Blends using 24 month old whiskey aged in Char #4 and Smoke 1 barrels
As you can see from the figure above, we have our Smoke 1 blended with our Char #4 barrel at three different ratios. We want to notice three things with this graph:
The overall increase in extractives when introducing even a small amount (10%) of toasted barrels into the blend.
The increase in overall extractive concentration is proportional to the amount of Smoke 1 barrels added to the blend
The correct flavor compound being added, noting the guaiacol increase. In other words, flavor accuracy of the barrel. We say it is smoke, it gives smoke.
That controlled increase of guaiacol in figure 2, or the significant spike in isoeugenol in figure 1 (isoeugenol has a very spice like aroma, hence the Spice 1 barrel) is what we mean when we talk about "customization of flavor profiles". By adding these flavor specific barrels into a blend, a producer can emphasize certain flavors or multiple flavors to the desired degree, create multiple product lines from one liquid stream, or as previously stated, use them alone for a bold spirit that makes a statement.
If all goes well, we will be presenting all the data associated with these barrels in its entirety as well as providing a tasting of different blends at the rescheduled ACSA convention. In the meantime, if you have any questions concerning the Small Batch Toasted Barrels, please contact Chad Spalding or myself at the email addresses listed below. I look forward to speaking to you in Portland later this year.
Cheers!