A Dash of Bourbon in Your Holiday Dishes
Whether you're dashing through the snow from one holiday party to the next or hosting your own Christmas gathering, it's good to have some delicious go-to recipes that will satisfy the masses. And if you're going to cook, why not choose a recipe that includes a splash or two of bourbon? If you want to be a big hit, bring the rest of the bottle with your dish - that's sure to be a crowd pleaser.
Below are two recipes we found and replicated in our ISC test kitchen. Give them a try this holiday season!
Easy Bourbon Pecan Pound Cake With Caramel Glaze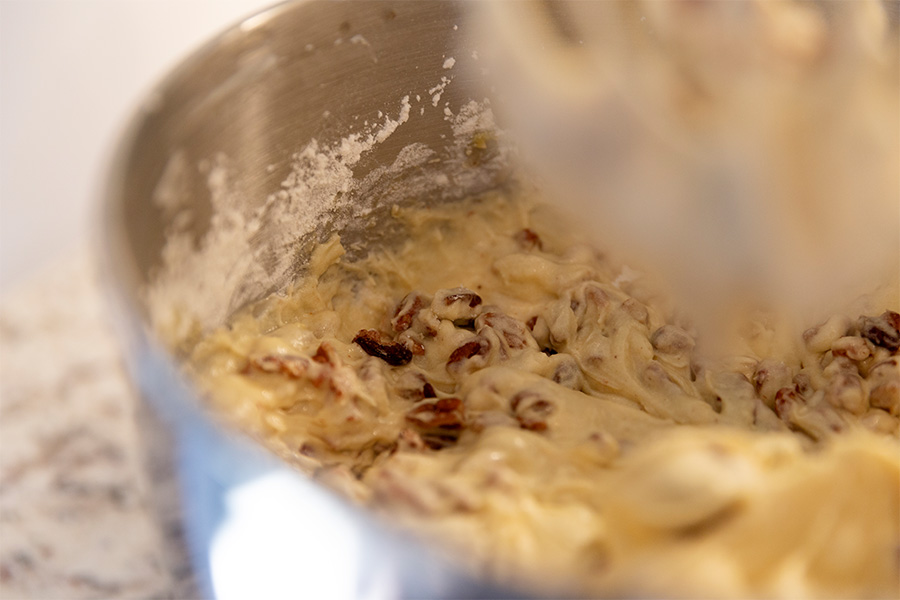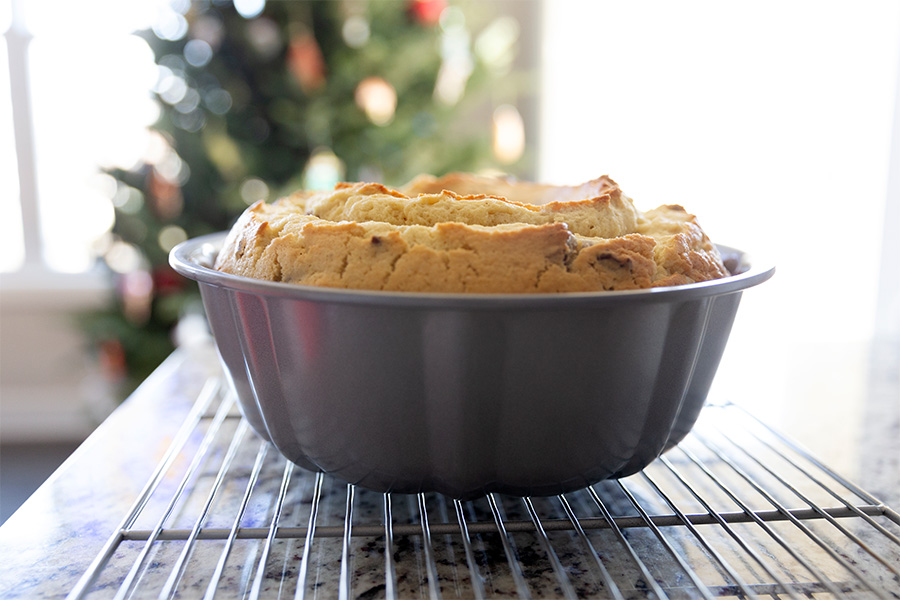 This pound cake turned out satisfyingly dense and moist. The cake is not overly sweet, which is perfectly paired with the rich, sugary caramel glaze.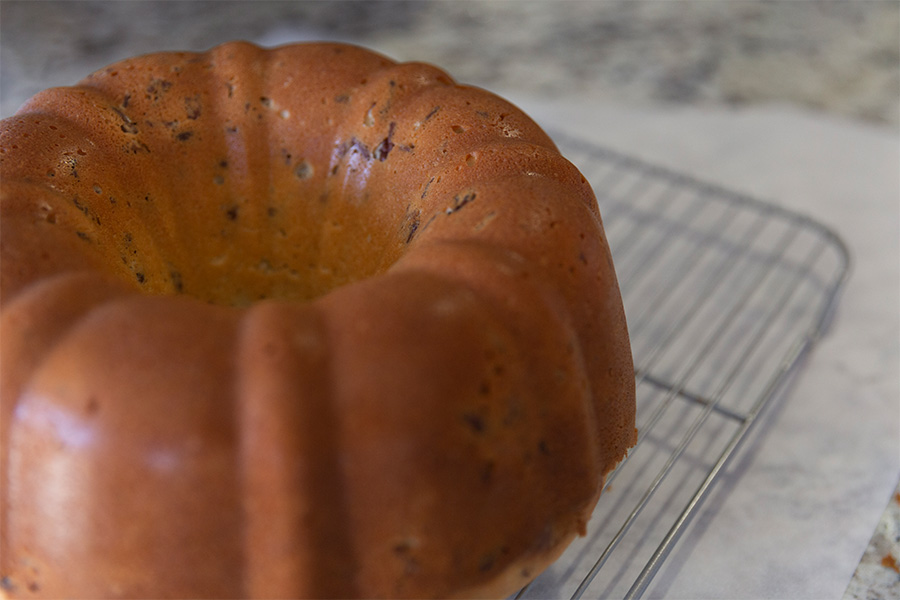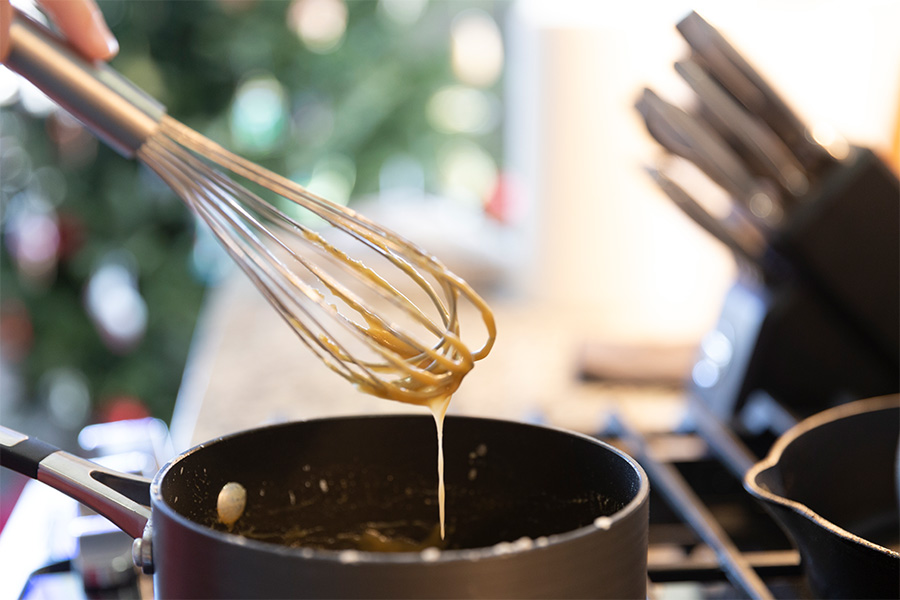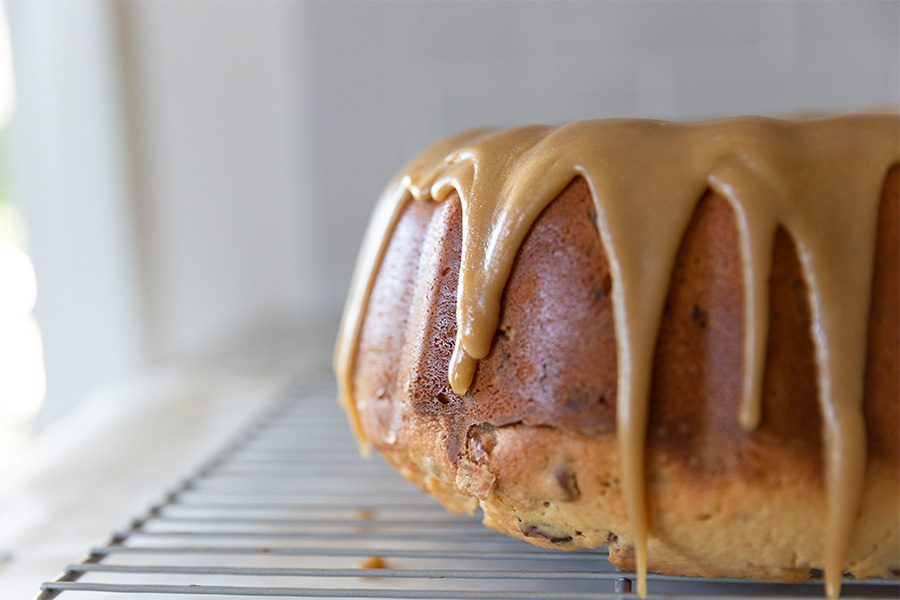 The glaze will harden quickly, so don't make it until your cake is almost cooled. When we replicated this recipe, we forgot to add pecans on top of the glaze until it was too late. It would've been prettier with the pecans added, but didn't detract from the overall success of the cake.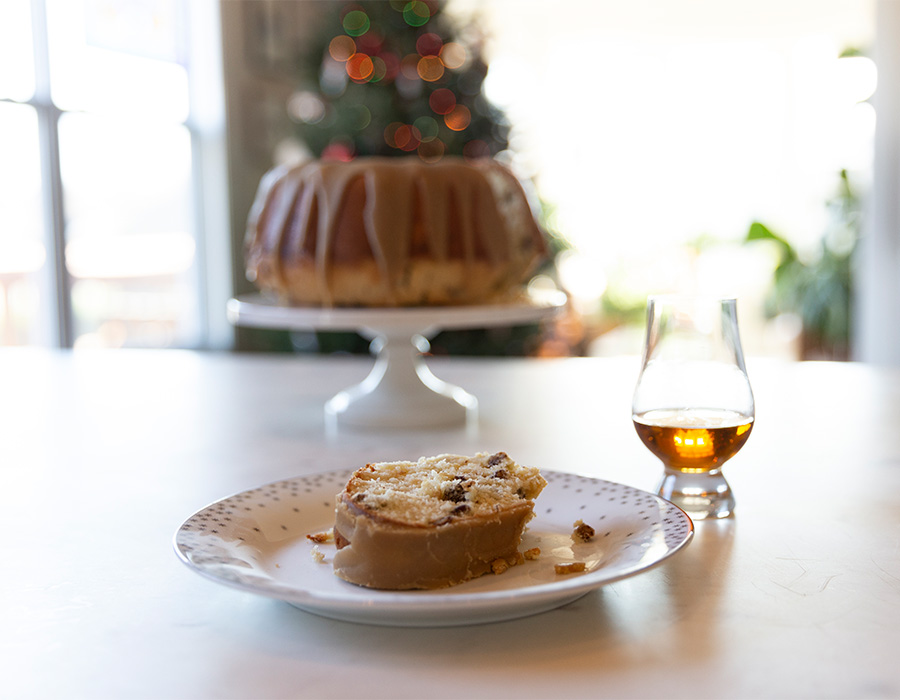 Cake Ingredients
1 cup butter (room temperature)
2 1/2 cups sugar
6 eggs
3 cups all-purpose flour
2 teaspoons baking powder
1/2 teaspoon salt
1/2 teaspoon nutmeg
8 ounces sour cream
1/2 cup bourbon
1 1/2 cups pecans, chopped
Glaze Ingredients
1/4 cup butter
1/2 cup brown sugar, firmly packed
3 tablespoons milk
1 teaspoon vanilla extract
1 cup powder sugar
1/2 cup pecans, chopped
Cake Instructions:
Preheat oven to 325 degrees.
Spray a 12 cup Bundt pan with nonstick cooking spray.
Using an electric mixer, beat the butter on medium speed, until light and fluffy, about 2 minutes.
Mix in sugar gradually, then beat on medium for 4 minutes.
Add eggs, one at a time and beat just until yolks disappear.
In a medium bowl, whisk together flour, baking powder, salt, and nutmeg; set aside.
In a small bowl, mix together sour cream and bourbon. Add to butter mixture, alternately with the flour mixture, starting with and finishing with the flour mixture. Combine just until blended.
Mix in pecans and pour batter into prepared pan.
Bake in preheated oven 1 hour and 15 minutes or until a toothpick inserted in the center comes out with just a few moist crumbs.
Cool on a wire rack for 15 minutes, then remove from pan and cool completely.
Glaze Instructions:
Melt the butter in a heavy bottom saucepan.
Stir in the brown sugar and milk.
Over medium heat, bring to a boil. Continue to boil 1 minute. Remove from heat.
Stir in vanilla extract and powdered sugar and mix until smooth.
Pour glaze over cake (completely cooled) then add chopped pecans to the top, pressing them gently into the glaze.
---
Bourbon Cocktail Meatballs
For those searching for an appetizer that can feed a holiday party filled with hungry guests, look no further than this meatball recipe. It makes up to 60 if you stick to 1" balls, but we made ours a bit bigger and ended up with about 40. These would be perfect to make ahead and put in a crockpot on keep warm during the festivities.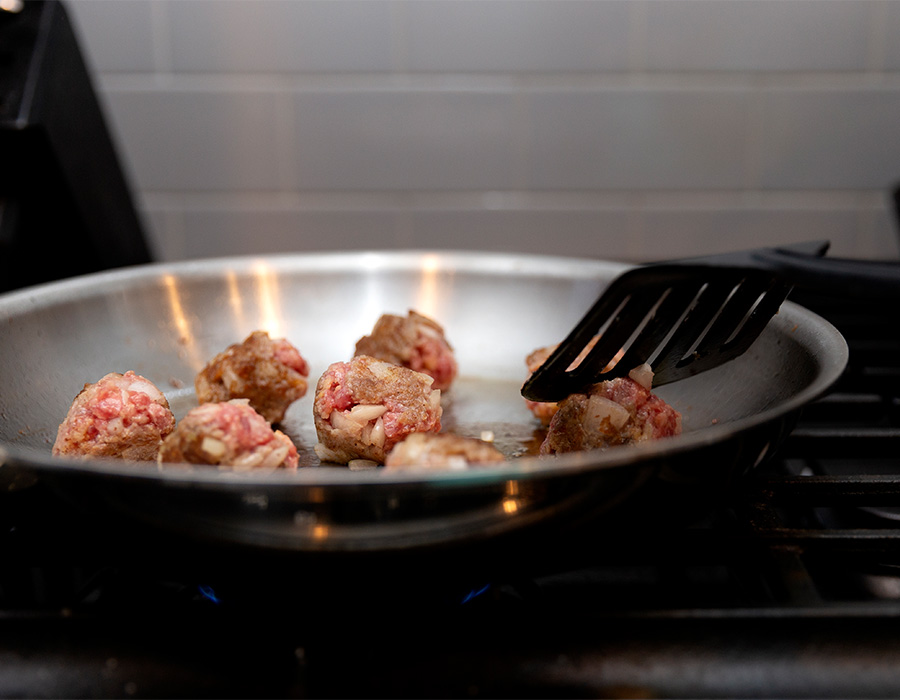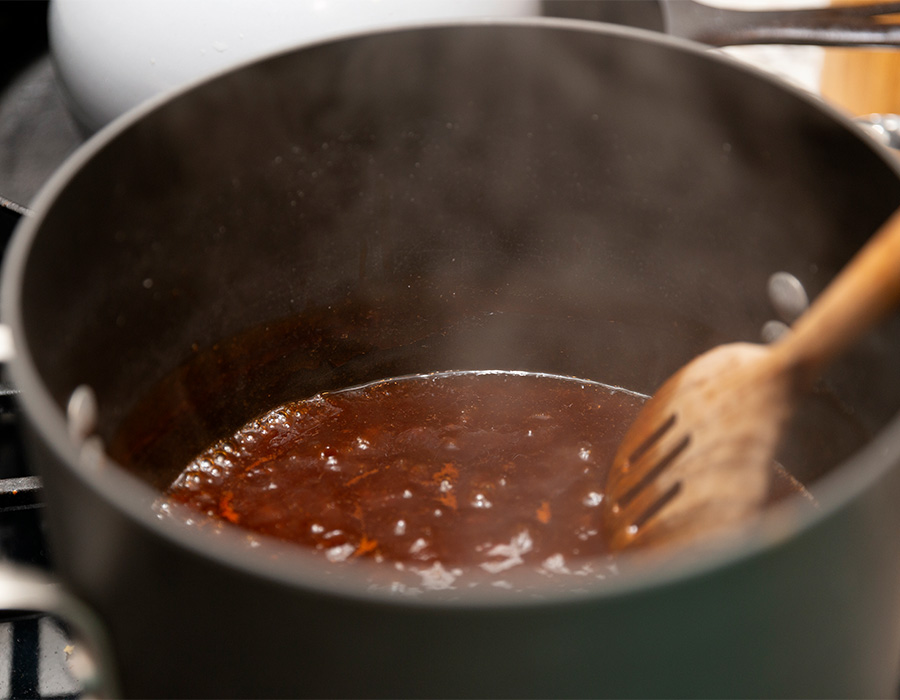 To be honest, the meatballs are good but the sauce is where the greatness comes in. It's sweet, with kick of spicy. We tested the recipe using Tabasco sauce and the heat was perfect. If you are catering to a crowd who might want a more mild meatball, go with a tamer chili sauce.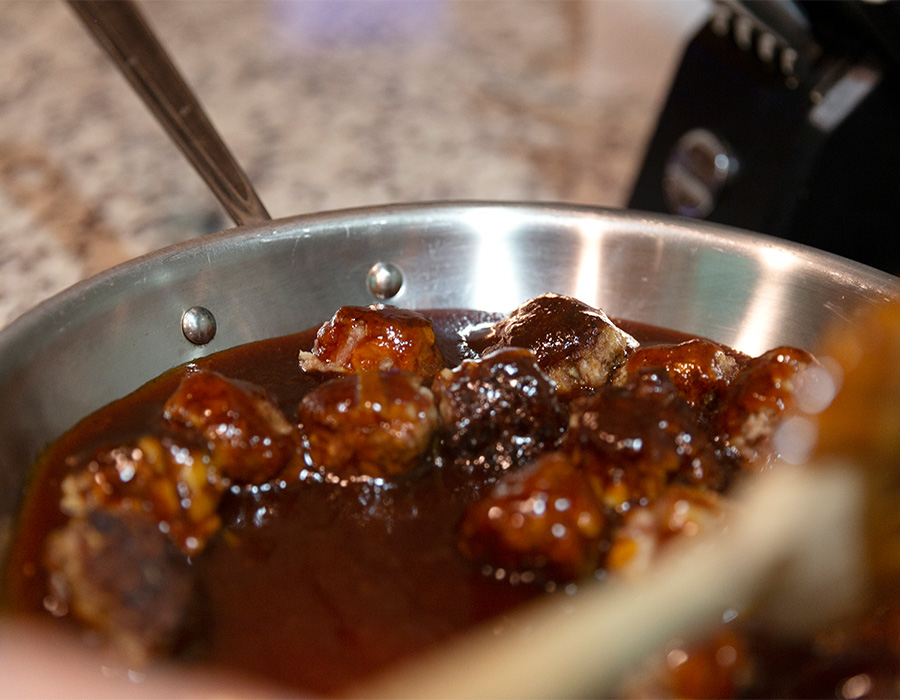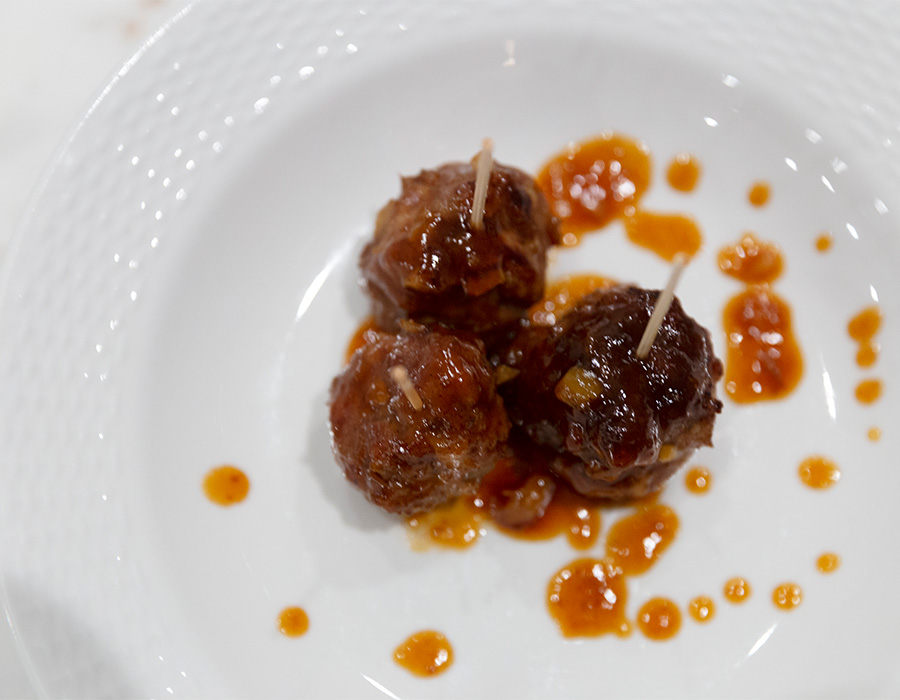 Another note, don't be lazy (like we were) and really take the time to finely chop your onions. It'll help the meatballs stick together better and give you a better overall end product.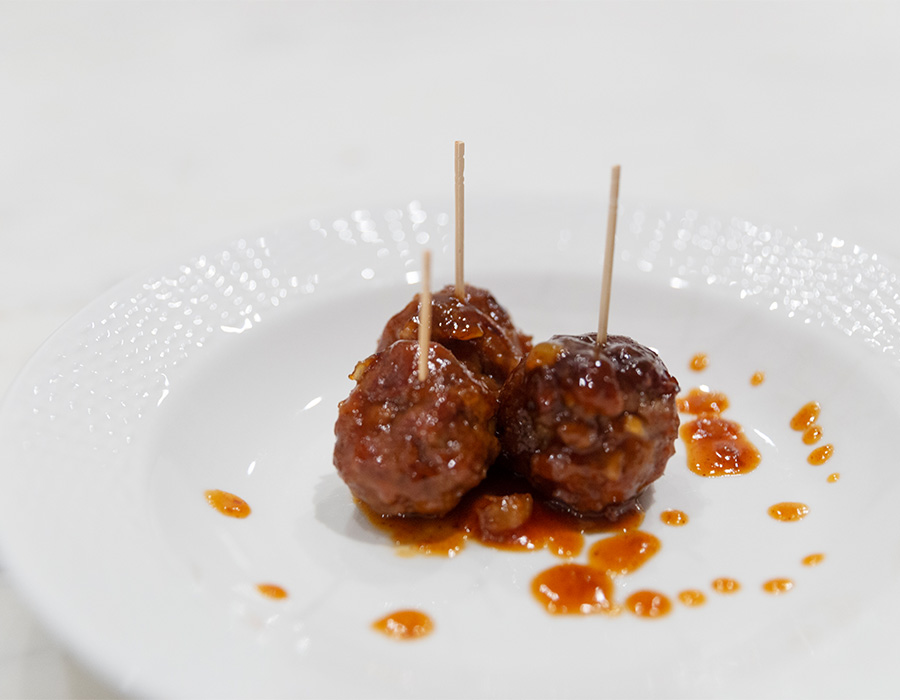 Meatball Ingredients
1 lb ground beef
1 lb ground pork
1/2 cup (1 sleeve,) finely crushed Ritz Cracker crumbs
1/2 cup finely chopped onion
1/2 teaspoon salt
lots of fresh cracked pepper
1 egg
2 Tbsp olive oil for browning the meatballs
Sauce Ingredients
1 cup apricot preserves
1/4 cup brown sugar
2 Tbsp hot chili sauce (use mild chili sauce if you can't take the heat)
1/2 cup bourbon
1/2 cup barbecue sauce
1 Tbsp molasses 1/4 cup water
Instructions
Pre-heat oven 350F
Put the meatball ingredients, except the olive oil, in a large mixing bowl, breaking up the meat as you put it in. Mix together, using the tips of your fingers to gently combine everything without compacting the meat.
Form into small 1" balls
Heat 2 Tbsp of olive oil in a skillet and brown the meatballs, working in batches. Transfer the meatballs to a baking sheet, and bake for about 10 minutes, until cooked through.
To make the sauce, combine all the sauce ingredients in a skillet and bring to a simmer. Simmer gently for about 10 minutes until thick.
Place cooked meatballs into the sauce, and let heat through until ready to serve. Serve on a plate with toothpicks, a drizzle of sauce, and lots of napkins. Serve a bowl of sauce on the side for extra dipping.