ISC Barrels would like to thank all participants representing seven world class brands- Bardstown Bourbon Company, Barton 1792, Buffalo Trace, Heaven Hill, Lux Row Distillers, Maker's Mark and Willett Distillery. Congratulations on another phenomenal year!
2023 World Championship Barrel Relay
September is arguably the busiest time of the year in bourbon country. On August 2, 2007, the U.S. Senate declared September as "National Bourbon Heritage Month" and since then the Bluegrass State has witnessed a surge of multi-day concerts, exclusive distillery events and festivals celebrating America's Native Spirit.
These celebrations include the original Kentucky Bourbon Festival held annually in the 'Bourbon Capital of the World' Bardstown, KY. Since its inception in 1991, the World Championship Barrel Relay has been held in conjunction and is undeniably a fan-favorite event.
Each year we invite distillery warehouse teams to compete in four categories- women's individual, men's individual, women's team and men's team- for awards, cash prizes and, perhaps most importantly, bragging rights.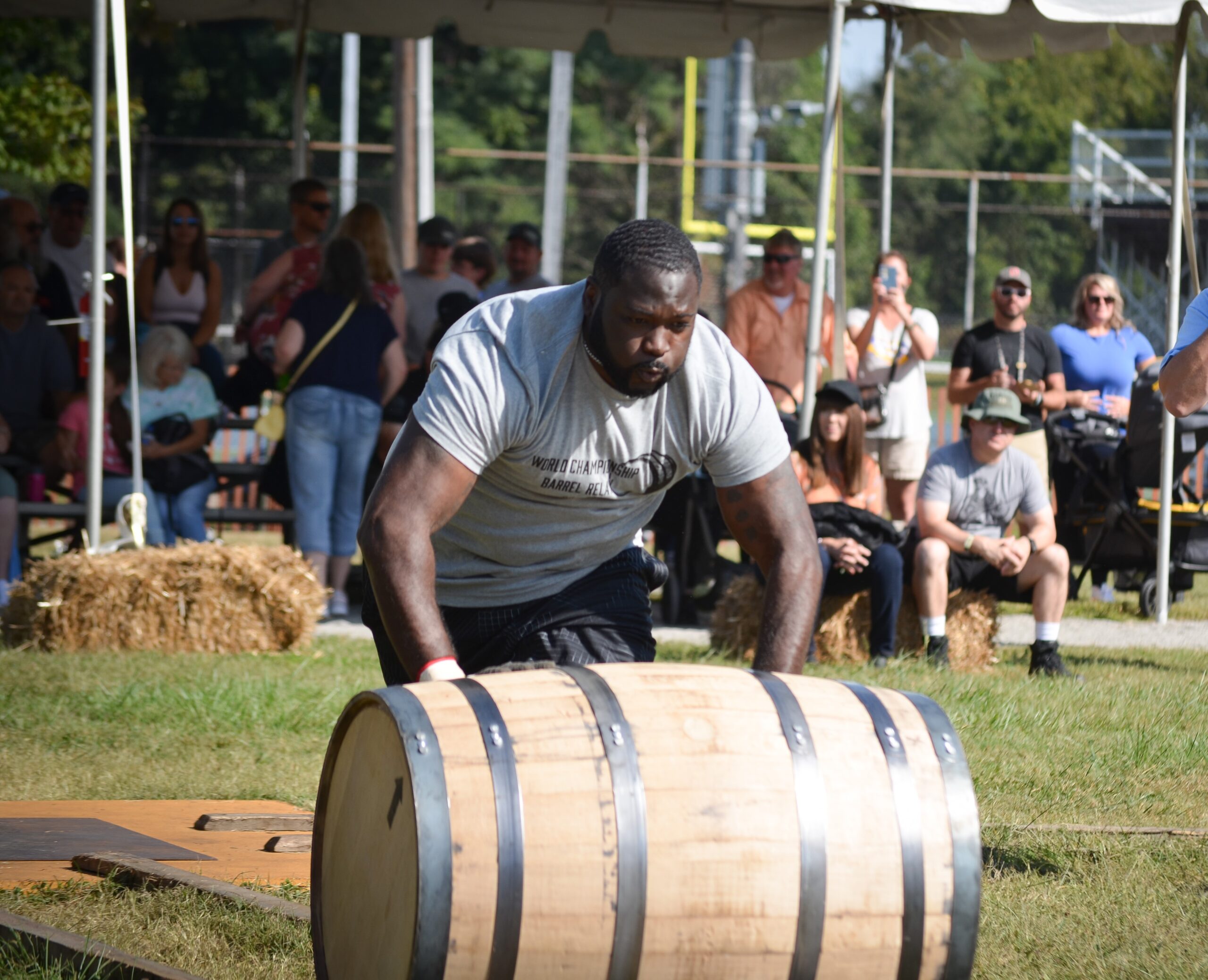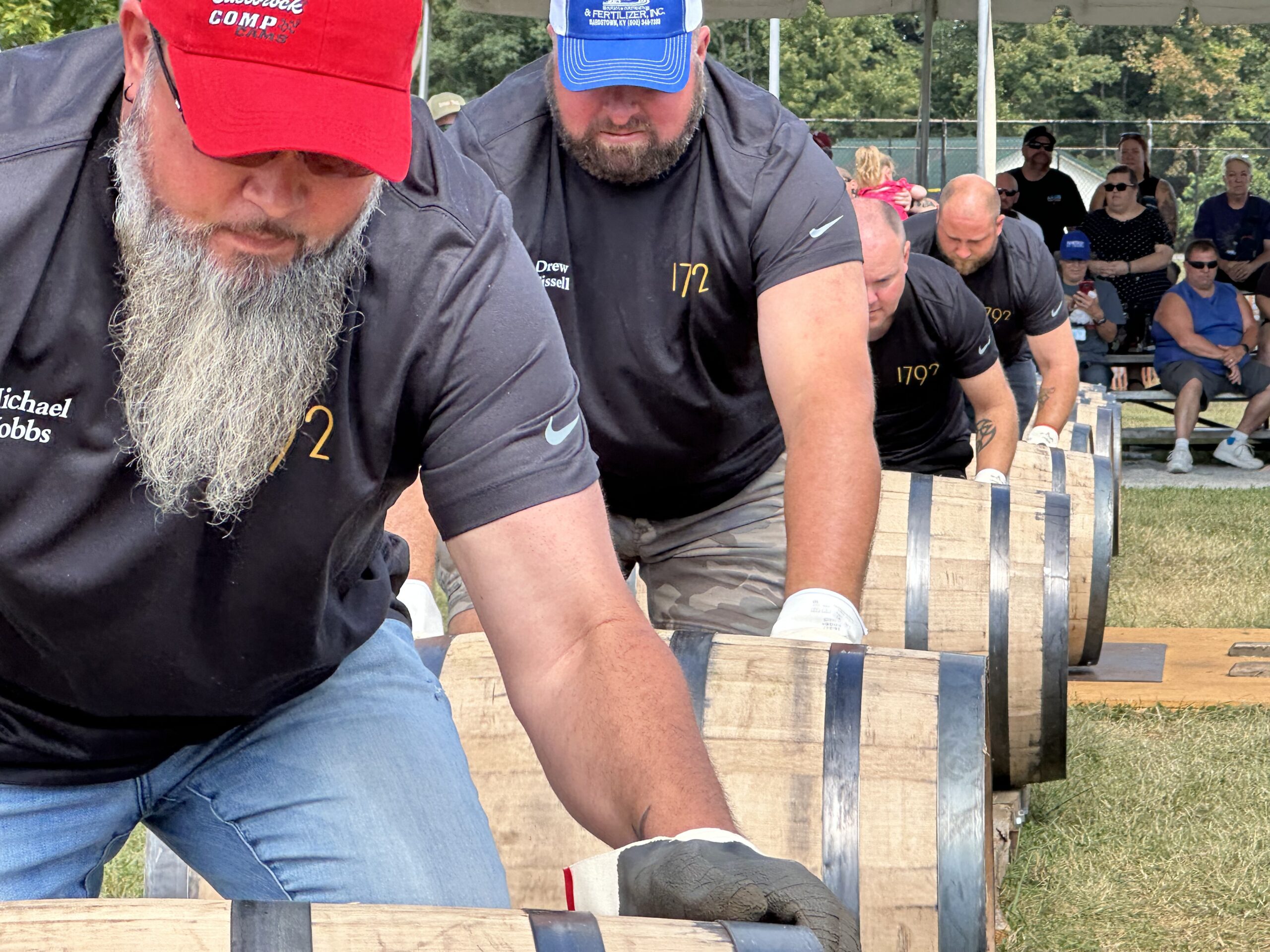 The Barrel Relay brings distillery employees together in the spirit of goodhearted competition and camaraderie as they compete rolling 500lb American white oak barrels crafted by ISC around a 40-foot by 28-foot track and into the racks of a mini rickhouse. Scoring is based on time and accuracy of bung placement. (For each bung at the 12 o'clock position, 10 seconds are deducted from the time clock, so sometimes competitors will receive negative scores.)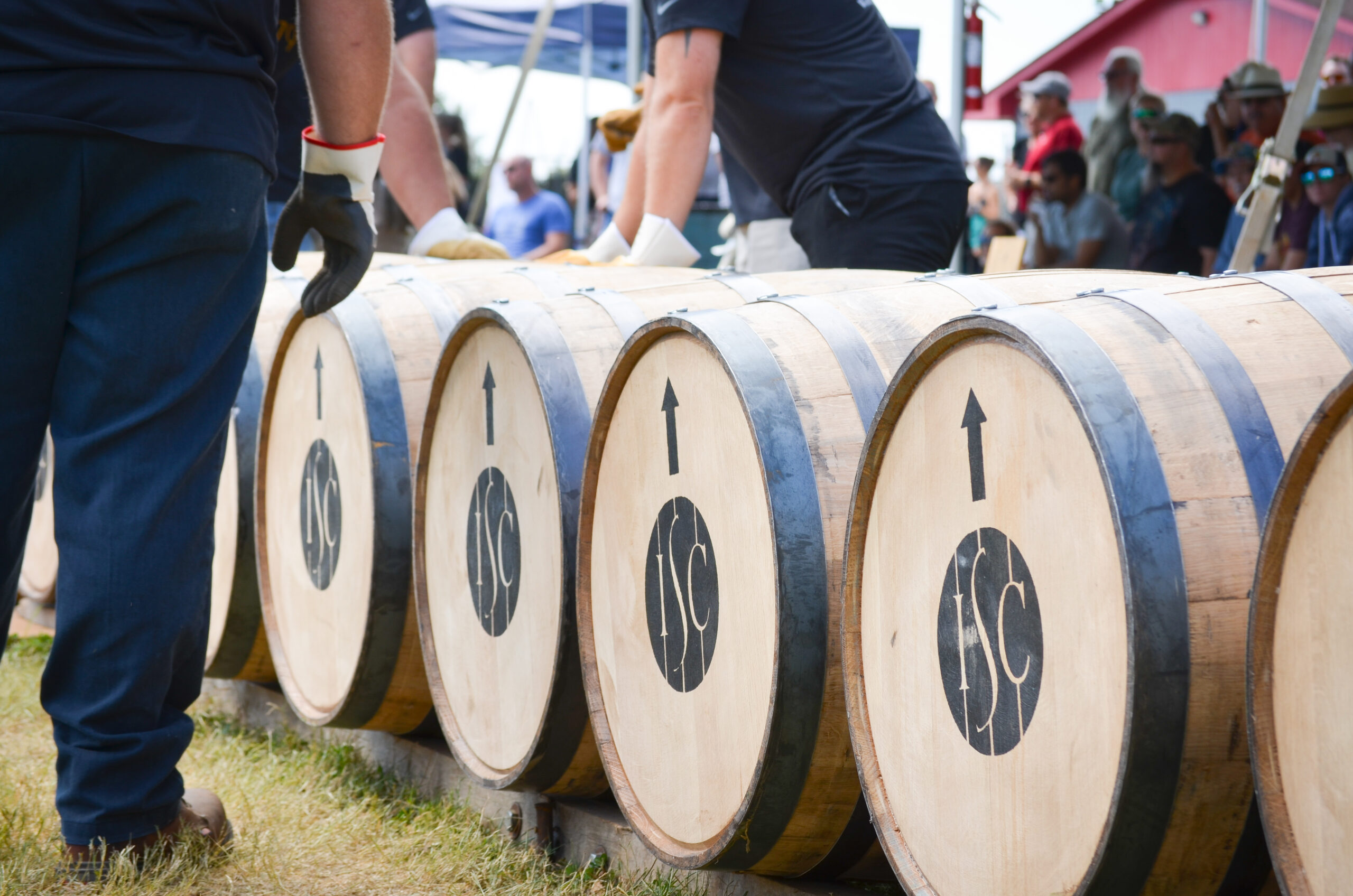 Jodie Filiatreau, Artisanal Distiller at Heaven Hill, has been coaching teams since 1992. This year he celebrated as Heaven Hill men's team rolled -46.72 taking home top honors in that category. Heaven Hill has won an impressive 17 times in the 32 year history of the Barrel Relay. According to Filiatreau, their winning technique boils down to one thing- "practice."
What folks may not know is that behind-the-scenes these men and women often practice for days, weeks and even months preparing for the competition outside of their regular workday. Job duties range for each competitor, but they are all part warehouse operations- the crucial process of filling barrels with distillate, putting barrels into warehouses for aging, pulling aged barrels out of storage, dumping and proofing the fully matured spirit. It's not uncommon for these barrel crews to have 2,000 entry barrels a day and up to 800 withdraw barrels a day.
This year was Buffalo Trace's Evan Arthur's first year competing. For him that meant starting practice in April. "I stayed after work just about every day, rain or shine for the most part." Like other athletes perfecting their craft, Arthur watched film to prepare, "watching last year's barrel relay and going over each barrel rollers sets to try and find the fastest way to do it."
Competitors across the board agreed that the atmosphere was what they enjoyed the most. Brittany Allison of Willett Distillery came out to cheer on their first-year team. "It was inspiring to see friends, family and the bourbon community show up to celebrate the spirit of hard work that is poured into every barrel of whiskey," said Allison.
One of the most exciting moments of the 2023 competition came during the men's individual roll where Derek Miles of Maker's Mark beat the record he set just one year ago. In 2022 Miles rolled -46 seconds and this year he shaved off a half second for a new world record score of -46.5.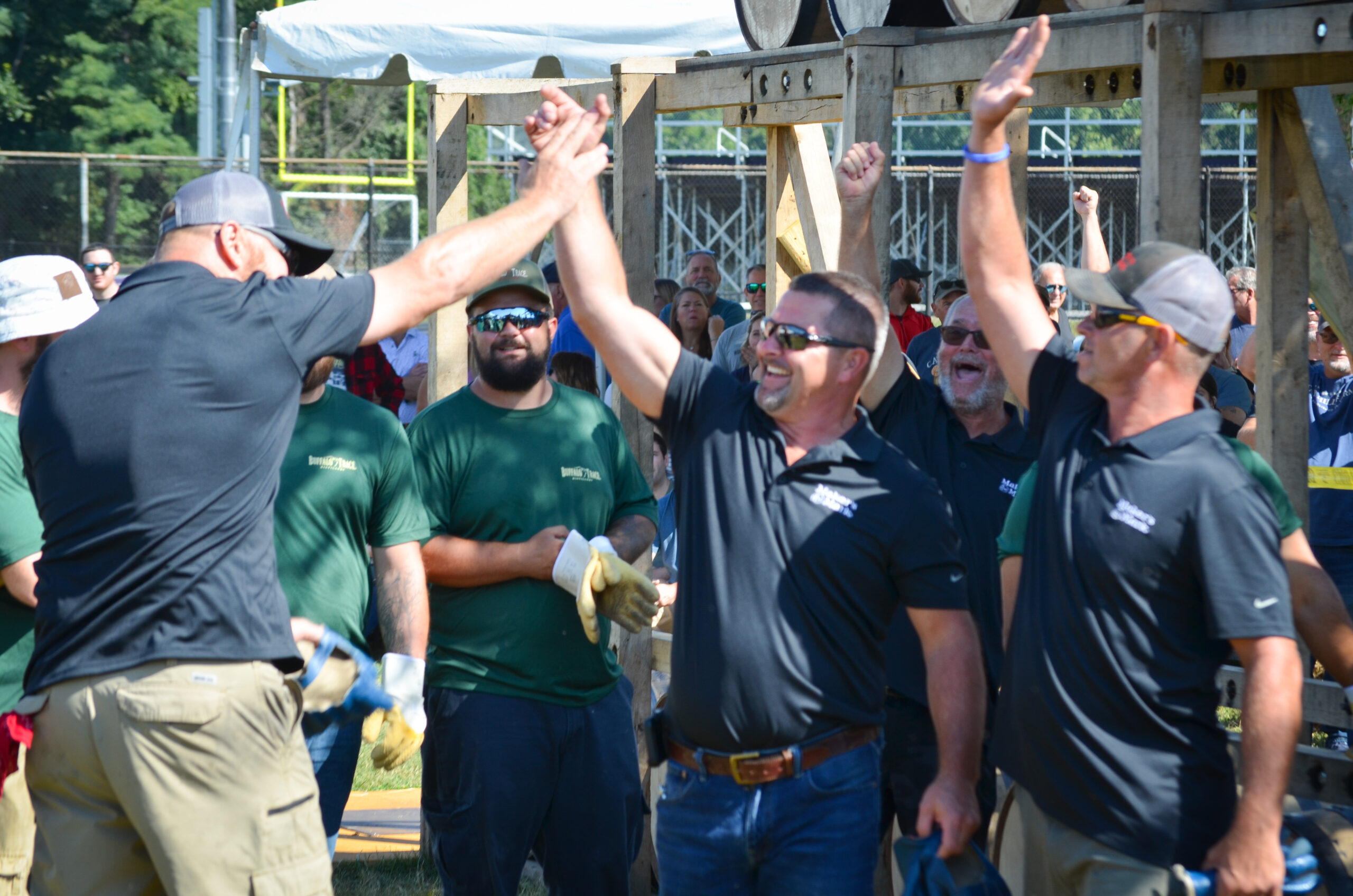 2023 World Championship Barrel Relay Results:
Women's Individual
1st — Ashley Cundiff — Heaven Hill (8.38)
2nd — Jamie Bell — Maker's Mark (11.87)
3rd — Brandi Daniels — Heaven Hill (16.41)
Men's Individual
1st — Derek Miles — Maker's Mark (-46.5)
2nd — Eric Hanson — Buffalo Trace (-28.82)
3rd — Corey Miles — Maker's Mark (-14.50)
Women's Team
1st — Buffalo Trace (-5.97)
2nd — Heaven Hill (14.66)
3rd — Maker's Mark (78.22)
Men's Team
1st — Heaven Hill (-46.72)
2nd — Maker's Mark (-43.41)
3rd — Buffalo Trace (-40.06)